Gang disguised £1m cocaine as coconut milk powder and coffee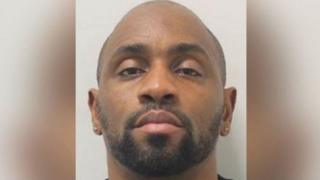 Five people imported at least £1m worth of cocaine into the UK disguised as coconut milk powder, coffee and a soy drink.
Nigel Roberts, 41, was identified as the ringleader behind four previous cocaine importations into UK airports, the National Crime Agency (NCA) said.
Roberts, of Edgware, Middlesex, and Diana Ricketts, 35, from London, admitted conspiracy to import cocaine.
Three others were convicted at Minshull Street Crown Court, Manchester.
In June 2016 Roberts, who the NCA say worked as barber in Birmingham, Craig Mullings, 46, and Ricketts helped arrange for 5kg of cocaine to be imported into Manchester airport by a courier travelling from Montego Bay.
The courier was intercepted by Border Force officers and the cocaine seized.
It was established that at the time of the courier's arrival, Roberts and Ricketts, Mullings' girlfriend, had gone to the airport to await the arrival.
Border Force officers made further stops at Gatwick and Birmingham airports.
After 10.8kg of cocaine was found in December 2016, evidence revealed Roberts and Abdul Thomas, 34, had together arranged for the drugs to be imported, the NCA said.
Roberts, from Gervase Road, pleaded guilty to four charges of conspiracy to import cocaine and Ricketts, of Seaford Road, Tottenham, admitted one charge.
Mullings, of Roth Walk, Islington, London, Thomas, of Franklin Close, Lambeth, London, and Deannia Madden-Walker, 47, of Dance Square, Islington, London were found guilty of conspiracy to import cocaine.
All five will be sentenced on 20 July.