Yorkshire Regiment soldier Reece Miller dies in Estonia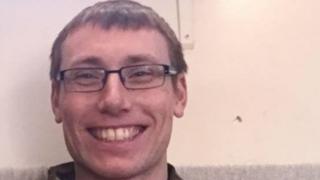 An investigation is under way after a British soldier died from a "non-battle injury" while serving in Estonia.
The death of Private Reece Miller, 29, of the 1st Battalion The Yorkshire Regiment, was confirmed by the Ministry of Defence (MoD) on Tuesday.
His commanding officer said he was "the very epitome of the formidable Yorkshire soldier and just the sort of bloke you want in your regiment".
The MoD said an investigation was taking place into his death.
Read more stories from across Yorkshire
Pte Miller had been a soldier in the regiment for nine years.
Paying tribute on the regiment's Facebook page, his commanding officer said: "From the beginning of his career he was able to fit in to the regiment very easily through a combination of hard work, grit and an infectious sense of humour."
He said: "Private Miller was not only a soldier, but a soldier in The Yorkshire Regiment, and to us that made him special - he was one of ours."
The officer said Pte Miller, who had served in Afghanistan, had a bright future ahead of him and had aspirations to become a non-commissioned officer.
He added: "Our thoughts are with his comrades in Estonia, but most of all with his family and his wife, who like us will be struggling to come to terms with his loss."