Looked-after children will not be accepted, says head teacher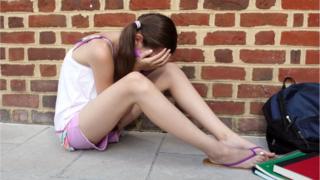 The head of five academy schools in Kent has said they will no longer take looked-after children from London unless ordered to by the government.
Paul Luxmoore, of the Coastal Academies Trust, which consists of five schools in Thanet, said many were vulnerable.
The increasing problem of gangs meant they were more likely to be exploited, made to sell drugs, or abused, he said.
The government said it was supporting London councils so fewer children were placed in homes beyond their borders.
Children and families minister Nadhim Zahawi said the government was "committed to reducing out-of-area placements for children in care".
"Councils have a legal duty to make sure decisions on placements are in a young person's best interests - this includes the location," he said.
'Mad policy'
There are currently more than 1,200 looked-after children in Kent.
The majority have come from London boroughs, with 234 being sent to Thanet to be cared for, compared to 137 in Canterbury, and 20 in Tunbridge Wells.
Mr Luxmoore, executive head teacher of the trust, said the situation needed to change because of the emergence of drug-related gangs intent on grooming vulnerable children in Thanet.
"It's an absolute tragedy," he said.
"We keep talking about it, we keep shouting about it, the police are aware of it, social services are aware of it.
"Unless government intervenes and changes this mad policy of sending the most vulnerable children to the most deprived parts of the country, it'll never stop."
A spokesman for London Councils, which represents the capital's borough councils and the City of London, said they tried to find the "most suitable placement" for looked-after children, and aimed to keep them as close to home as possible where appropriate and safe.
He added: "The growing pressure faced by local authority children's services is a national issue, and we are working with central government to ensure this is recognised."