Great Northern, Southern, Thameslink and Northern timetable 'failure'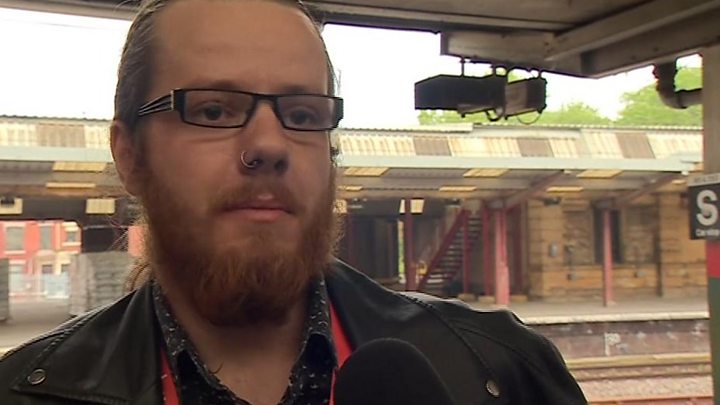 Rail passengers are still facing cancellations despite changes to combat major disruption caused by new timetables introduced last month.
Northern has brought in a temporary timetable that removes 165 train services a day until 29 July.
On Monday, more than 100 trains were still cancelled or severely delayed affecting passengers in Manchester, Lancashire and the Lake District.
Thameslink, Southern and Great Northern have also introduced a reduced service.
Govia Thameslink Railway (GTR), which runs the services, is also operating a temporary timetable following cancellations and delays.
A spokesman said about 230 of its 3,600 daily services have been removed from the network to make for a "more consistent timetable".
About 160 have been removed from online journey planners and a further 70 services are being removed day by day to get trains and crews to where they are needed, the spokesman said.
"We are aiming to keep these 70 services the same each day to provide as much consistency as possible to help passengers plan their journeys."
Northern has aborted about 2,000 services since new timetables started on 20 May, with more than 200 cancelled or heavily delayed on Friday.
Thameslink commuters turned to Twitter to vent their frustration under #thameslinkfail.
Alex Bell accused the rail operator of changing the timetable without warning.
He wrote: "@TLRailUK absolutely pathetic service. Why have you changed the timetable and not told anyone? Furious. Turned up at Earlswood to catch the 8:54 and it's not there. No notice or apology. I pay over 3.5k for my ticket and this is how you treat us. #thameslinkfail #thameslink"
Saurabh Sethi said rail staff did not seem to know either, tweeting: "@TLRailUK There's no service until 9:16 after 8:46 to London from Bedford. Can I ask the reason why you silently and cheekily changed the timetable today as none of your station staff seem to know about it?? #thameslinkfail."
One post described the operator's actions as "the final slap in the face".
Others in the south called on politicians to speak out for them as Greater Manchester Mayor Andy Burnham has done in the north.
One Northern passenger said: "Even the emergency schedule is a struggle for you" and another spoke of the rail operator's "ineptness".
Mr Burnham has called for a temporary fare cut on rail routes affected and a "substantial offer of compensation for those with advance or season tickets".
He added: "In my view, if the new May timetable is not fully operational by early August, proceedings should be initiated to remove the franchise.
"As far as I am concerned, this emergency timetable represents the 'last chance saloon' for Northern.
Northern's managing director David Brown apologised for the "very poor start" to the reduced timetable, saying: "We've been cancelling far too many trains, inconveniencing far too many people and we're truly sorry for that."
He told BBC Breakfast the timetable was more stable but "it will take two or three days to bed in".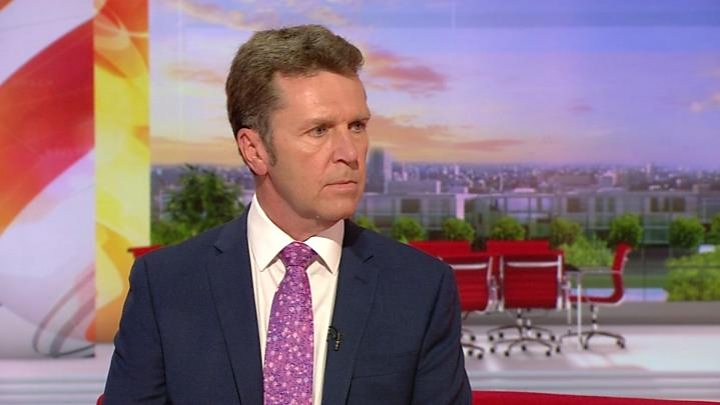 The temporary timetable removed 6% of the operator's total services until the full timetable is resumed.
A spokesman for GTR said: "We always said it would be challenging and we apologise sincerely for the significant disruption being experienced by passengers.
"Delayed approval of the timetable led to an unexpected need to substantially adjust our plans and resources in an unexpectedly short time-frame."
Anthony Smith, chief executive of the independent watchdog Transport Focus, said passengers had been "let down".
He said: "Continuing poor performance has eroded their trust in the railway.
"Passengers deserve better compensation for the misery they have experienced, especially commuters who have paid in advance through their season ticket."
The situation faced by passengers using Northern services was "totally unacceptable", the Prime Minister's official spokesman said.
"We have tremendous sympathy with everyone who has had their rail journey delayed or disrupted."
RMT union general secretary Mick Cash said: "It is clear that the so-called emergency timetables on both Northern and GTR have just piled failure onto failure.
"If you draw up an emergency timetable that cancels trains to avoid cancelling trains and yet still cancel trains you are not fit to run a bath let alone a railway and that is the absurd position that passengers are in this morning across both the north and the south."
Britain's rail timetable is updated twice a year but May's update included more changes than normal in an attempt to improve punctuality and account for extra services and capacity following billions of pounds of investment.
The timing of all Govia Thameslink Railway and most Northern trains was changed, but all new journeys had to be individually approved by Network Rail.
---
Are you a Northern passenger? Have you had problems making your journey today? Please email haveyoursay@bbc.co.uk with your stories and pictures.
Please include a contact number if you are willing to speak to a BBC journalist. You can also contact us in the following ways: