Oxford student rape case 'not properly handled'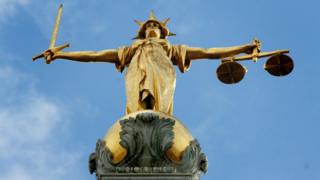 An Oxford student who had a rape charge dropped on the eve of his trial should not have been charged, prosecution documents have disclosed.
The explanation to Judge Jonathan Black was released by the Crown Prosecution Service (CPS) after a Freedom of Information request.
Oliver Mears was due to go on trail in January but the charges were dropped when new evidence emerged.
He had been on bail for more than two years following an arrest in July 2015.
In a letter to the judge, a CPS prosecutor said they were of the opinion Mr Mears was "charged too early" and the prosecutor who charged the case should have made "further enquiries".
It also said Surrey Police accepted the investigation was "protracted" and had said the delay was a result of "rapid rise" in complaints following high-profile case of Jimmy Savile.
The charges against Mr Mears were dropped after it emerged Surrey Police had failed to seize the complainant's digital devices and more information from the complainant's diary became available.
In January, prosecutor Sarah Lindop said the diary contained previously unseen evidence which was "not of assistance to the prosecution".
The letter to Judge Black written by a Senior District Crown Prosecutor who analysed the case and was released after a Freedom of Information request by Trinity Mirror.
It was accepted the prosecutor who charged the case should have made further inquiries about the extent of the investigation into the diary and social media messages.
They concluded Mr Mears "should not have been charged due to there being insufficient evidence" and said the case was "not properly handled".
The distress the "late decision" not to proceed had on both the defendant and complainant could not be underestimated, they added.
Surrey Police said that since 2015 it had made "significant investment" in resourcing and training within its specialist Sexual Offences Investigation Team and Safeguarding Investigation Units.
"We have reviewed all our current rape cases to ensure that investigations were thorough, timely, effective and compliant with policy and guidelines," said Jon Savell, Head of Public Protection for Surrey Police.
"The review did not identify any issues with those cases that had already been charged, while a small number of those that were still under investigation, and had not been put to the CPS, were improved as a result of this learning."