Crown Prosecution Service fined over lost child abuse victim DVDs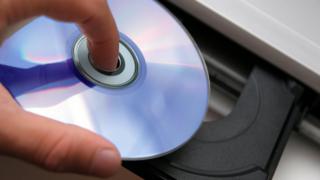 The Crown Prosecution Service (CPS) has been fined £325,000 for losing DVDs containing "intimate" police interviews with 15 child sex abuse victims.
The unencrypted DVDs were sent by tracked delivery from Guildford to Brighton in November 2016 for a trial.
But as delivery was made outside office hours, they were left in a reception area and it was more than a week before the loss was discovered.
The CPS said it accepted the fine by the Information Commissioner's Office.
The DVDs also contained details of the victims, personal data of the accused, and some identifying information about others involved in the court case.
Steve Eckersley, ICO head of enforcement, said the victims had entrusted the CPS with highly sensitive personal data, adding: "A loss in trust could influence victims' willingness to report serious crimes.
"The CPS failed to take basic steps to protect the data."
The ICO concluded the CPS had been negligent in failing to ensure the DVDs were kept safe.
Noting that the service was fined £200,000 in 2015 over another breach, the ICO said the CPS had to take urgent action to show it could be trusted with sensitive information.
The parcel had been transferred between two CPS offices and was left in an area that anyone in the building could access. The DVDs were not recovered.
A CPS spokeswoman said the service had contacted victims' families to apologise and had offered to meet them.
"There is no indication the material was viewed by any unauthorised person," she said.
"The original version of the data was retained by the police and the defendant pleaded guilty in court."
She said CPS South East had reviewed systems to ensure it could not happen again and a new digital system would allow secure online transfers.
The CPS said it would pay the fine before 13 June, reducing it to £260,000.