Ex-minister warns about on One Yorkshire devolution deal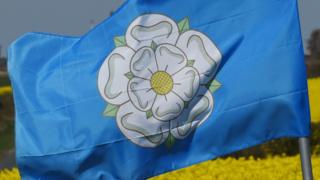 A former government minister has criticised the economic case for the One Yorkshire devolution plan.
The scheme would see some powers given by the government to Yorkshire, under the control of an elected mayor.
Almost all Yorkshire authorities support it, but Lord O'Neill said it was "quite unlikely" to get government approval in its current form.
The leader of Leeds City Council, who supports the plan, said: "Please let us get on with the negotiations".
Read more on this and other stories in Yorkshire
A devolution document was submitted to the government in March, with Labour leader Jeremy Corbyn backing the deal.
The One Yorkshire plan would see an elected mayor for Yorkshire to be voted into power by 2020.
The bid called on the government to hand over responsibility and funding for areas such as transport, franchised bus services and adult skills funding, and create a Yorkshire Combined Authority.
Lord O'Neill, a former treasury minister who is now on the board of the Northern Powerhouse Partnership, said: "I don't really get what the economic justifications are.
"I think it's really incumbent of those that keep talking about it to start actually coming up with real reasons why the government should take this seriously."
He also called for the Leeds City Region devolution plan, which was abandoned in 2016, to be resurrected.
He said it would "be a very rational thing to happen."
In response, Leeds City Council leader Judith Blake said: "We've had enough of this, we don't need it - we know what we're doing.
"Please let us get on with the negotiations we've already started."