Kevin Nunes: Merseyside Police probes 'flawed' murder case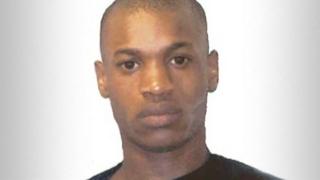 Merseyside Police have begun examining an investigation into the murder of a man in Staffordshire 16 years ago.
Kevin Nunes, 20, a semi-professional footballer from Wolverhampton, was shot dead after he started dealing drugs.
The murder convictions of five men were overturned in 2012 after Staffordshire Police's investigation was found to be "seriously flawed".
The review will look at "whether there is potential for the case to be re-investigated", said a police spokesman.
Staffordshire Police said in February it was finalising arrangements with another force to review the case.
Midlands Live: Darts shirts to be worn at Bristow funeral; thousands of animal cruelty complaints investigated
Gareth Morgan, Staffordshire Chief Constable, said: "I am grateful to Merseyside Police for reviewing this case and I recognise this is a significant step forward for the family of Kevin Nunes, who have never received justice for his death.
"Merseyside Police now need time to review all materials relating to this case in order to inform next steps."
Mr Nunes' former partner and family, including their teenage son, have welcomed the review into the case.
The five men's convictions were overturned at the Appeal Court in 2012, with Lord Justice Hooper calling the case was "seriously flawed".
No-one has no-one has been held responsible for his death and no police officers have been disciplined.
It went to appeal after an investigation by the Criminal Cases Review Commission.