NHS care funding a 'postcode lottery', says watchdog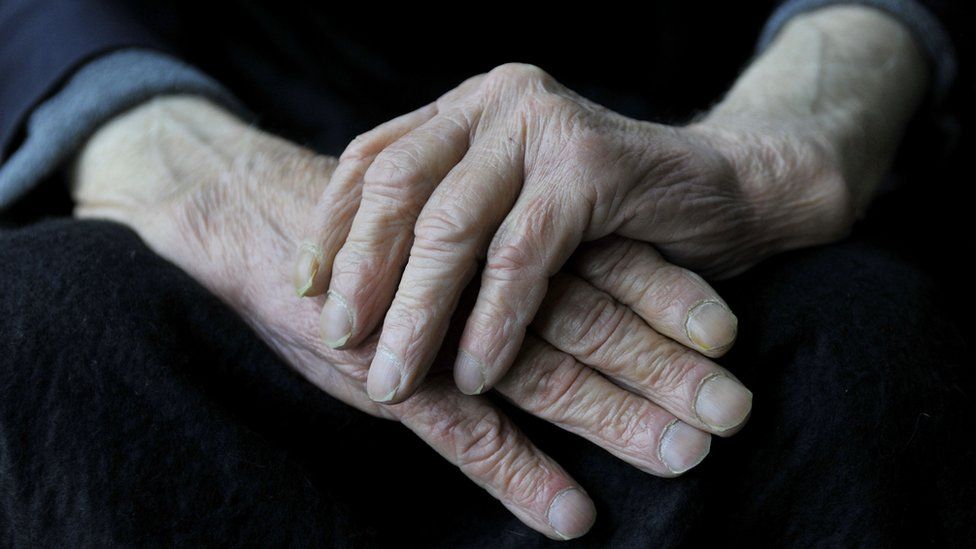 Care patients are being hit with large bills because of a postcode lottery for NHS funding, a consumer group says.
Which? said people can be "25 times more likely to get their costs covered depending on where they live".
It found South Reading Clinical Commissioning Group (CCG) paid social care costs for 8.78 patients per 50,000 people while Salford funded 220.38.
The Berkshire CCG said Reading has a very low elderly population - 12% against the national average of 17.7%.
The consumer group analysed NHS funding data for October to December 2017.
It found vulnerable people in England with the most expensive medical needs were not treated in the same way regardless of where they live.
The NHS continuing healthcare scheme is administered by local CCGs. It gives medics a national framework to assess patients, including older people with conditions such as dementia and motor neurone disease.
Top five funding CCGs [per 50k of population]
Salford - 220.38
Thurrock - 146.49
Wolverhampton - 141.19
Sutton - 131.96
Sunderland - 120.29
Bottom five funding CCGs [per 50k of population]
Luton - 20.49
Newbury & District - 19.33
Wokingham - 18.78
North and West Reading - 18.45
South Reading - 8.78
Which? also found there were inconsistencies with people living in the same region.
People in the Wolverhampton CCG are more than five times more likely to have their care funded (141.2 patients per 50,000) than their neighbours in Sandwell and West Birmingham (26.3 per 50,000).
Which? also found that nearly all areas are failing to meet the national framework guidance that in most cases people should not wait more than 28 days for a decision about whether they are eligible for funding.
It says it also found examples of families having the funding withdrawn suddenly. One woman was saddled with a £96,000-a-year bill after the needs of her mother - who has severe dementia - were reviewed.
A Department of Health and Social Care spokesman said: "We expect NHS England to ensure those with the highest and most complex health and care needs, who are eligible for this type of funding, have easy access wherever they live in the country so people can get the care they need - and deserve."
Related Internet Links
The BBC is not responsible for the content of external sites.