Three police forces improve crime recording rates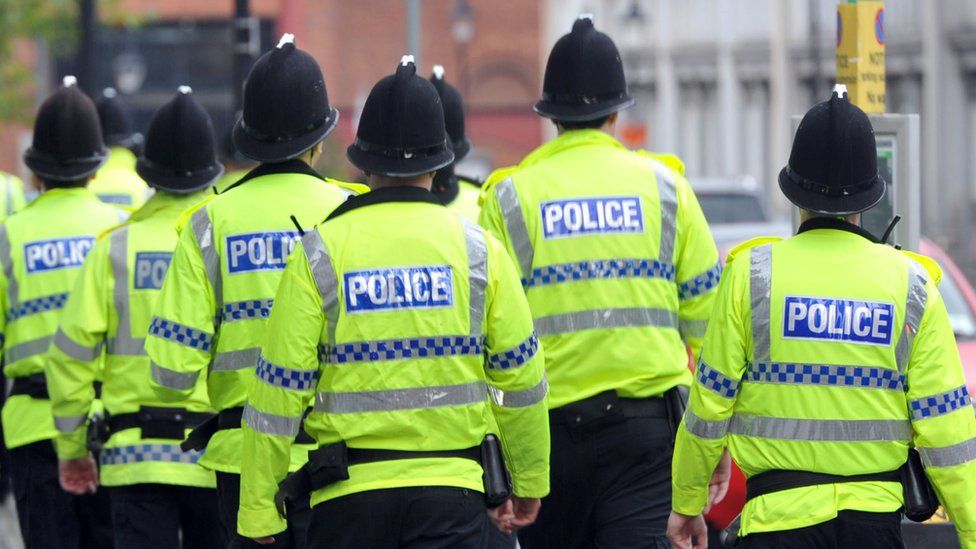 Three police forces that failed to record thousands of crimes each year have improved although further work is needed, inspectors have said.
Greater Manchester Police, Merseyside and Devon and Cornwall were previously rated inadequate for recording crime.
A fresh inspection has rated Merseyside and Devon and Cornwall good, while GMP requires improvement.
The forces were found to have since recorded an additional 29,000 crimes over a new 12-month audit period.
GMP made improvements during a "particularly challenging period" in the aftermath of the Manchester Arena attack, inspectors said.
GMP has since made "good progress" with the force recording about 89% of crimes reported to it - up from about 85%.
An additional 15,100 crimes were found to have been recorded, HM Inspectorate of Constabulary and Fire and Rescue Services said.
However, while the force was found to have improved its recording of violent crime, it was told it still needs to improve its recording of domestic abuse, rape and public order offences.
Inspectors said the force "still has work to do" particularly "to improve the service it provides to victims of rape and domestic abuse" and to improve its collection of "equality data" from crime victims.
The report also highlighted issues with the recording of modern slavery, although it acknowledged staffing for this was "busy and under pressure, and this may well account for the problems we discovered".
The force was found to have "taken immediate action to address this".
GMP has been approached for a comment.
Merseyside Police was found to have recorded about 90% of all crime reported to the force - up from about 84%.
An additional 7,900 crimes were recorded.
Although the watchdog said the reporting of violent crime and serious sexual offences (excluding rape) had improved, it was told it needs to make changes in certain areas.
These include the recording of rape, domestic abuse and modern slavery offences.
Deputy Chief Constable Carl Foulkes said the force had worked "extremely hard" to "embrace and embed" recommendations.
Analysis by Daniel Wainwright, BBC England Data Unit
If someone calls the police about an incident, an officer may investigate and the victim may be given support.
However, the police still have to decide whether or not to "record" that incident as a crime.
This data helps inform both the force itself in preventing, detecting and prosecuting crimes and it builds the national picture of whether certain types of crime are rising or falling.
In 2014 the police watchdog found one in five crimes reported to police were not being recorded. As a response it created "crime data integrity" reports following approval by the then Home Secretary Theresa May.
Those inspections started in 2016 and by February 2018 inspectors had completed 20 reports on the 43 forces covering England and Wales.
Of those, 10 were found to be inadequate for recording crime. Three have now been re-inspected and found to have improved.
Devon and Cornwall Police has "significantly improved" its accuracy in reporting crimes and has implemented all recommendations previously made, the watchdog said.
The inspectors said about 93% of crimes reported had been recorded, compared with about 82% in the last inspection.
This was an additional 6,000 crimes, the watchdog said.
It has improved the recording of violence crime, sexual offences and modern slavery although inspectors said it needs to improve the service provided to vulnerable victims of crime reported directly to its safeguarding teams.
Assistant Chief Constable Debbie Marsden said: "As a force we continue to look at the areas we can improve and how we can use this learning to carry on improving the service we give to victims and the public."