Snow scenes: Wintry photographs from across England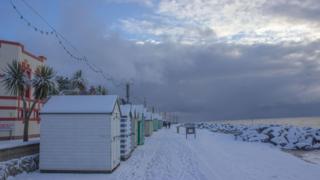 Snow has swept a white blanket across parts of England and these are some of the wintry scenes captured around the country.
It is expected to be the coldest February week in five years as freezing air arrives from Russia nicknamed the Beast from the East.
Some parts of the UK will get more than 20cm (8in) of snow by Wednesday night but the freezing temperatures have not stopped some people from enjoying the great outdoors.