Skipton-Colne railway: Study to look into reopening line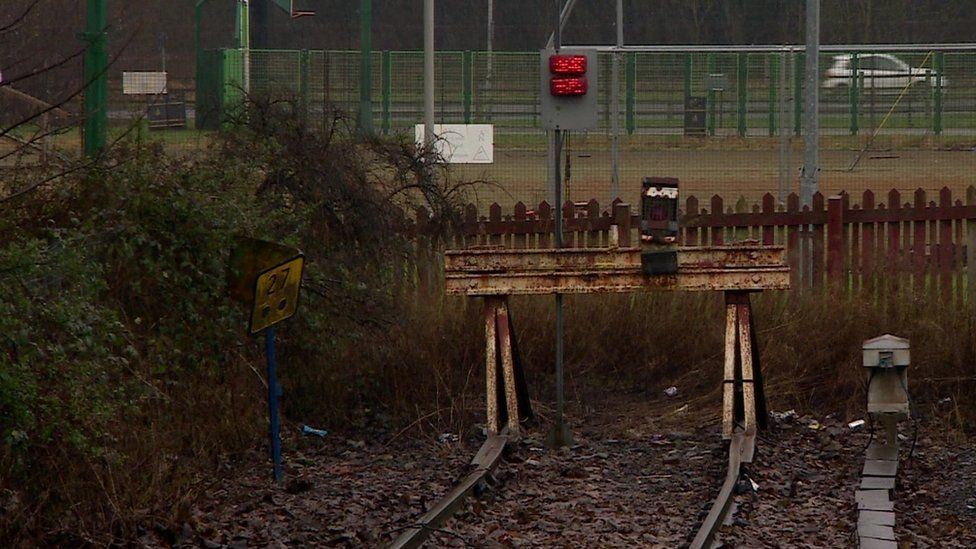 A study has been commissioned to look into the reopening of a railway line between Skipton and Colne.
The 12-mile route, connecting Lancashire with North Yorkshire, last ran in 1970 and if reopened, it could lead to new services between Lancashire, Skipton and Leeds.
The study is set to be completed later this year.
Transport secretary Chris Grayling said the line could provide a "vital link across the Pennines".
"I want this study to look clearly at the business case and value that the line could provide," said Mr Grayling.
The feasibility study was announced by the transport secretary on a visit to Colne Railway Station.
It is being co-commissioned by the Department for Transport and Transport for the North.
Transport for the North was set up to co-ordinate transport in the North, advise government on transport strategy and enact a £70bn masterplan unveiled earlier this year.
Barry White, chief executive of Transport for the North, said the line could improve connectivity in the central Pennines.
"A reopened rail link between Skipton and Colne could create a new, faster freight-route across the Pennines as well as benefiting passengers with new services between Lancashire, Skipton and Leeds," he said.