Top tips so you don't become a victim of cyber-crime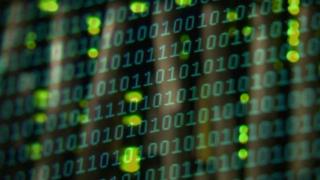 Cyber-crime is a huge term for a massive number of different online problems from trolling and abuse through to hacking, theft and fraud.
I spent the morning talking to experts at the first Staffordshire Online Fraud Conference taking place just north of Stafford.
I've been a victim of online fraud and so too it turns out has Sue Arnold the deputy police and crime commissioner for Staffordshire. She bought tickets for a music festival from what turned out to be a fake website. It's one reason she has taken such an interest in trying to learn more about the impact of online crime and then setting up this conference.
Amongst the speakers a reformed hacker from Coventry, Cal Leeming. You can read a fascinating interview with him here and learn more about his top tips for avoiding cyber-crime on the BBC website.
Cal is a huge amount of fun to talk to but I came away from our chat a bit depressed. He's really honest that the best way to defend yourself against this issue is to educate yourself and really work hard at staying on top of your online presence.
But, as he said, frankly who has the time for all that?
Sixty thousand victims
At the moment really solid online security for individuals and families, like the security Cal and his company now provides, is really only possible if you have enough money to buy the services of someone like him. But for most of us it's just not something we can afford.
That said this conference is a sign that the police and others take all this very seriously and want to do more to get people to take action when they're affected. In Staffordshire alone they estimate more than 60,000 people have been a victim of cyber-crime and done nothing about it.
The Staffordshire Police website has a list of things you can do to protect yourself online here. Doing something is still better than taking no action at all.
The final interesting thing about Cal is he really does cover up the camera on his laptop with a piece of tape. In fact his company completely disconnect laptop cameras in general before allowing people to use them. Over zealous move from someone who is hyper-alert to cyber-security? Can someone really access your laptop camera without you knowing? Well it turns out Cal has a point and it seems the FBI agrees.