Chennai Six: Britons jailed in India win appeal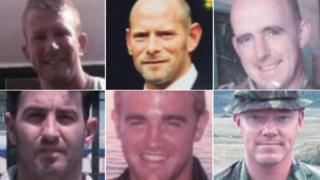 Six British former soldiers who have been held on weapons charges in India since 2013 are to be released.
They were arrested while working as guards on a ship to combat piracy in the Indian Ocean.
The so-called Chennai Six always denied the charges, which were initially quashed but later reinstated. They were sentenced to five years in 2016.
The former soldiers appealed, and a judge has just ruled that they be acquitted.
Get more updates on this story on BBC Local Live.
The men, who were working on the anti-piracy ship MV Seaman Guard Ohio, are:
Nick Dunn from Ashington, Northumberland
Billy Irving from Connel, Argyll
Ray Tindall from Chester
Paul Towers from Pocklington, East Yorkshire
John Armstrong from Wigton, Cumbria
Nicholas Simpson from Catterick, North Yorkshire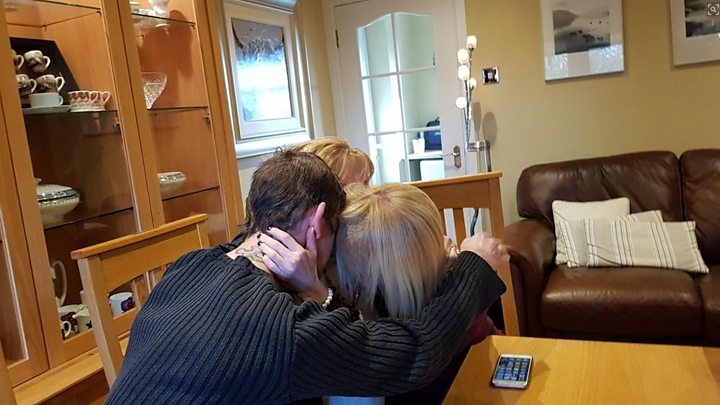 They were arrested on board a ship owned by an American company which offered armed protection services to vessels sailing through an area known as "pirates' alley" between the Indian Ocean and the Red Sea.
Customs officials and police found 35 guns, including semi-automatic weapons, and almost 6,000 rounds of ammunition on board the ship.
Indian authorities said the weapons and ammunition had not been properly declared
Initially charges were quashed when the men argued that the weapons were lawfully held for anti-piracy purposes and the paperwork, issued by the UK government, was in order.
But a lower court reinstated the prosecution and they were convicted in January last year.
Since then there has been a series of appeals.
The latest news has been welcomed by the men's families.
Yvonne MacHugh, the partner of Billy Irving, said he had missed the birth of their son, William.
She said: "I just feel sheer relief - finally we're getting our family back together.
"Finally all the men are going to be home with their families. They've been acquitted of all charges, so they have done no wrongdoing and finally we've proven that."
Lisa Dunn, the sister of Nick Dunn, described it as "the best news ever".
She said: "The longer it went on, as much as you still have an element of hope, it does dwindle after having so many delays and setbacks.
"It will make all of our Christmases - all of our dreams have come true today."
The judge ruled that all charges against the men - and 29 others arrested with them - be dropped with immediate effect, and the fines they were ordered to pay be refunded.
However, it is not yet known when they will be able to return home, as the authorities could appeal against the decision.
John Armstrong's sister, Joanne Tomlinson, said: "They still need to get police clearance before they can come home, so there are steps being taken to try to ensure that everything's in place.
"That they can come back as quickly as possible, but we don't have a time-frame for that yet."
Theresa May's official spokesman said: "We are now working with the Indian authorities to discuss the next steps.
"We will continue to offer the men and their families consular assistance for as long as it is needed."
Foreign Secretary Boris Johnson described the verdict as "fantastic news" and said the case "has been a top priority for everybody" at the Foreign Office (FCO).
"The FCO has worked tirelessly behind the scenes to reunite these men with their families," he added.
"I share their delight and I hope they can return home as soon as possible."