North of England hardest hit by government cuts
By David Rhodes
BBC News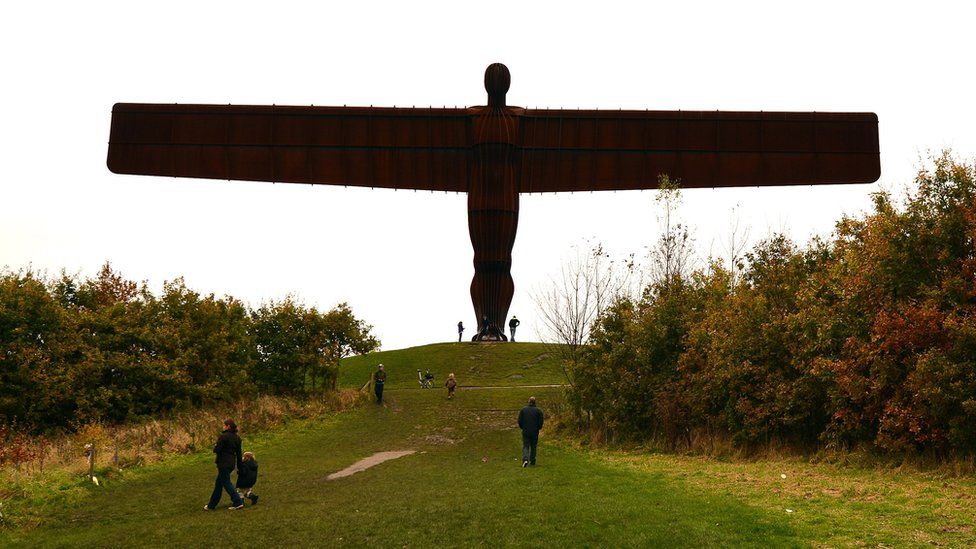 The north of England has seen the biggest cuts in government spending over the past five years, official figures show.
Spending in the north has fallen by £696m in real terms since 2012, while the south of England has seen an increase of £7bn.
Labour have called on the government to end its austerity programme in the budget on Wednesday.
A Treasury spokesperson said every region in England is funded fairly.
Government figures show that, when inflation is taken into account, every region in the north of England has seen a fall in spending on services since 2012, while every other English region has seen an increase.
Although budget cuts have affected public services such as schools, police forces and local councils across England, the latest figures show that overall cuts in the north have been disproportionately greater.
That has left head teachers like Dave Brown in York struggling to balance his schools' books.
He said: "I run one of the most deprived primary schools in York, and austerity has meant it's become increasingly hard to buy the equipment we need for the children, while maintaining the school buildings, and there are days when I don't have the money to bring in supply teachers."
Since 2010, West Yorkshire Police has lost over 1,000 police officers and Mark Burns-Williamson, the county's Labour Police and Crime Commissioner, says the force still has a £15m black hole in its budget.
"The government doesn't value public service workers and policing in the way that it should, because austerity has meant that the cuts to our budgets have been sustained, and it's time that was changed," he added.
While public spending in the north has fallen, spending increases in the south have been driven predominately by extra investment in the NHS, and spending on transport projects such as Crossrail in London.
Most regions in the north still receive more funding per person than other regions in the midlands and south of England.
Government spending per person, by region or nation, 2016-17:
Northern Ireland - £11,042
Yorkshire and the Humber - £8,810
Furthermore, the number of unemployed people in the north has fallen from 646,000 in 2012-13 to 382,000 in 2016-17, a fall of more than 40%, according to the Office for National Statistics.
"We've seen huge numbers of jobs created across the north because of the responsible way the government has managed the public finances," says Stuart Andrew, the Conservative MP for Pudsey, in West Yorkshire.
"Businesses have created new jobs because they have confidence in the government, and we can't afford to lose that confidence by becoming irresponsible with the public finances, and people still understand that as a country we have to continue to live within our means."
Asked about whether the government's austerity programme would end, Chancellor Philip Hammond told the Andrew Marr programme that "our public servants are doing a remarkable job in what I acknowledge are difficult circumstances".
A Treasury spokesperson said: "We fund every region fairly, and are committed to spreading opportunity and prosperity across the whole country.
"We have a strong record of funding the North and will invest over £13 billion in transport there by 2020, more than any Government in history.
"We have also backed the Northern Powerhouse with a further £2.25 billion in extra funding through devolution deals, giving directly-elected mayors further financial clout and the powers to boost their areas."