Health chiefs facing legal fight over cheaper eye drug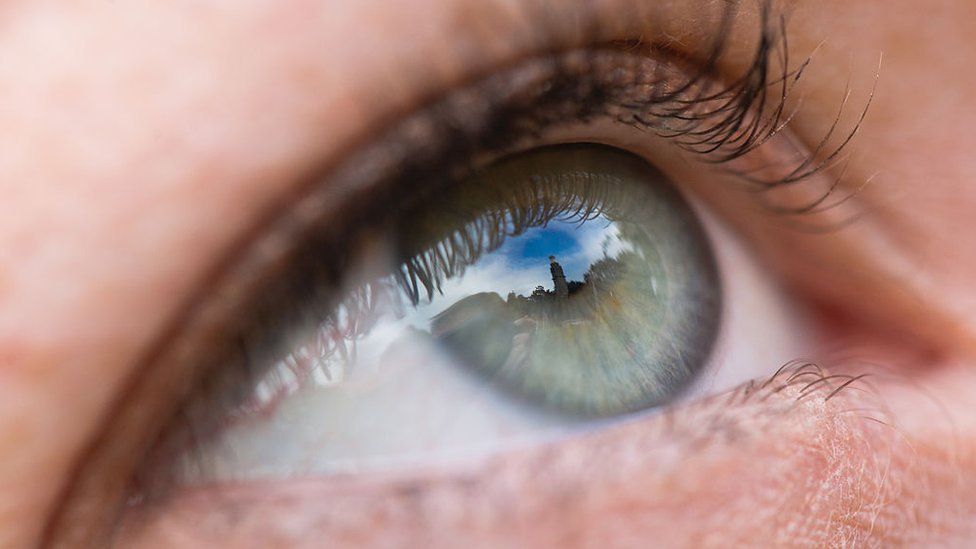 Health chiefs face a legal fight over plans to give a cheap drug to patients with a debilitating eye condition.
Twelve clinical commissioning groups (CCG) in the north of England want to offer Avastin to people with wet age-related macular degeneration (AMD).
It has been licensed by the European Medicines Agency (EMA) but not specifically to treat AMD.
Pharmaceutical firms Bayer and Novartis are threatening legal action, claiming prescribing it "undermines" guidelines.
Bayer produces Eylea and Novartis produces Lucentis, which are both licensed to treat AMD.
Bayer said it had to "act to challenge the decision taken by these CCGs" and was "currently considering its position including the possibility of legal proceedings".
Roche, which holds the rights to Avastin, said licensing takes time and money better spent on the research and development of future treatments.
The 12 CCGs said clinical trials showed Avastin was suitable and could save them up to £13.5m a year within five years.
South Tyneside CCG chief officer Dr David Hambleton said this could "pay for an extra 270 nurses or 266 heart transplants".
Some estimates suggest a national switch to Avastin could save the NHS around £500m per year, the BMJ reports.
Age-related macular degeneration (AMD) is a painless eye condition that causes people to lose central vision, usually in both eyes
This makes reading difficult, colours appear less vibrant and faces can be hard to recognise.
Peripheral vision remains unaffected, so while it won't cause complete blindness it is debilitating
AMD affects more than 600,000 people in the UK and is the leading cause of vision loss
It is more common with age and there are two main types - wet AMD and dry AMD
Wet AMD is more serious and develops when abnormal blood vessels form and damage the cells at the back of the eye
There is currently no cure for either type
Patients in the North East, north Cumbria and North Yorkshire will be offered Lucentis and Eylea but also told about Avastin and its lower price.
Avastin costs about £70 per injection, compared with more than £700 for Lucentis.
Dr Hambleton said pharmaceutical companies "should not dictate which drugs are available to NHS patients".
"The choice between three clinically effective drugs should be one for NHS clinicians and patients to make together," he said.
He added that he believes the CCGs are acting lawfully.
'Frustrations of doctors'
However, prescribing so-called "off-label" drugs is against General Medical Council (GMC) guidance.
Bayer said it "undermines the regulatory framework and NHS constitution".
Novartis argued the drugs "have not undergone the same regulatory scrutiny as licensed medicines".
GMC assistant director of standards and ethics Mary Agnew said it was "sympathetic to the frustrations of doctors and organisations seeking to use resources effectively".
It hoped for a "licensing solution" or clarification from the courts, she said.
Related Internet Links
The BBC is not responsible for the content of external sites.