Midlands councillors face abuse and threats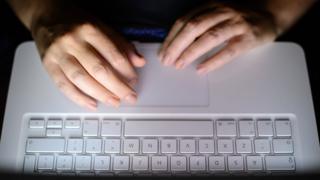 It's not just MPs.....
The murder of Labour MP Jo Cox and earlier violent assaults on MPs including the machete attack on the former Liberal Democrat member for Cheltenham Nigel, now Lord, Jones, have heightened concern about the security of our Westminster politicians.
So too have the persistent reports of abuse such as "trolling" on social media.
Now we can reveal local councillors have also been on the receiving end of abuse and intimidation, even including death threats.
Our BBC Black Country Political Reporter Rob Mayor has been conducting an email survey of local councillors across Birmingham and the Black Country.
Sexuality, gender and age are cited among the principal triggers for abuse, heightening concerns potential politicians will be deterred from becoming involved in public life.
Of course it is important to keep all this in perspective. Many respondents replied they had not received any abuse at all; in some cases during over three decades in politics.
But consider the replies of those tell us they had.
Occupational hazards?
One Black Country councillor, who wishes to remain anonymous, reports a sustained campaign of abuse including death threats which made them consider quitting politics and even taking their own life. They believe the threatening letters and phone calls were motivated by political differences and sexuality. The councillor became so anxious they spent £1,000 of their own money on home CCTV.
In another disturbing reply, Dudley Conservative councillor Nicola Richards tells us she became a target because she was a young woman elected to the council at the age of 20. People set up fake online profiles in her name and used them to say things which could have got her into trouble as a councillor.
One constituent threatened to follow her home until she fixed their problems. Now she says she does not knock on doors or hand out leaflets unless she is accompanied. She does not put her phone number on the council website.
She even thinks twice about appearing in the media because it can provoke so much unwelcome attention. On the other hand, she tells us, not contributing to the media can lead to the impression that she is not doing anything.
All of which begs the question should this really be an occupational hazard of being involved in public life?
Unlike MPs, who are now entitled to extra protection, councillors are technically volunteers so there is no budget for security. Their names and addresses are usually freely available on council websites. Local authority headquarters are usually open for anyone simply to walk in. Indeed, it's widely considered essential to democratic accountability that they should be.
But the same used to said of the Palace of Westminster. But now, after a series of violent incidents there, the members of public must pass through airport-style security checks around a building bristling with armed police officers before they can be welcomed to corridors of power by Members of Parliament.
Do we really want our town halls and other public buildings to be turned into fortresses? Should councillors surround themselves with a ring of steel?
And what does this tell us about the fear and loathing which seem increasingly to be seeping through the body politic?
Discuss!
As Government Chief Whip, South Staffordshire's Conservative MP Gavin Williamson is right at the centre of the epic dramas playing out at the heart out in the Government. Birmingham Ladywood's Labour MP Shabana Mahmood is a former Shadow Communities Secretary.
And I hope you will join us too, in our usual 11.00 slot this Sunday morning, 15th October 2017 on BBC One.