Corrie Mckeague: Suffolk Police to resume landfill search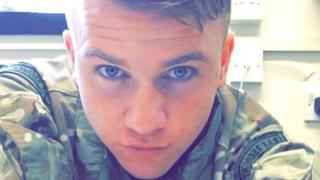 Police investigating the disappearance of missing airman Corrie Mckeague are to resume a search of a landfill site.
Mr Mckeague has not been seen since he went on a night out in Bury St Edmunds, Suffolk, in September 2016, when CCTV showed him entering a bin loading bay.
Suffolk Police spent 20 weeks trawling through the landfill in Milton, near Cambridge, before calling off the search in July.
The search will restart this week and is expected to take up to six weeks.
It will focus on an area next to the site of the earlier search, which was identified as that most likely to contain Mr Mckeague.
The mystery of the airman who disappeared
The force said it took the decision to restart the search in conjunction with East Midlands Special Operations Unit, which is reviewing its investigation.
Det Supt Katie Elliott, from the Suffolk force, said: "We can't be 100% certain, and that's because of the variances there are with what happens to waste, but the information we have gathered has given us the case to go back there."
Audio: 'Why we resumed landfill search'
She said officers have "explained fully" why they are restarting the search to Mr Mckeague's family.
"They are pleased that there is a further active line of inquiry and some hope we may be able to provide the answers."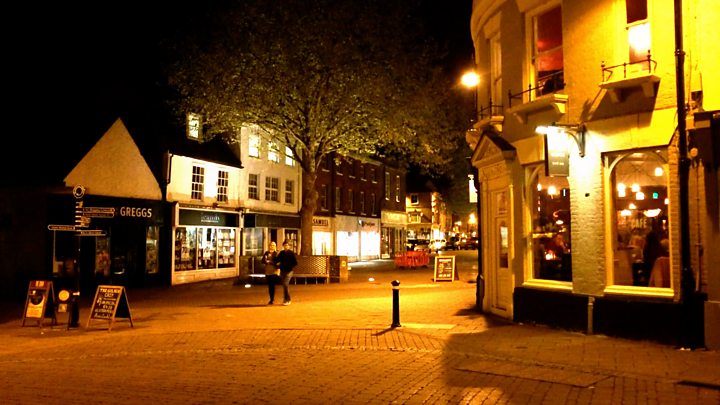 Mr Mckeague, who was 23 when he went missing, was last seen at 03:25 BST on 24 September 2016.
The gunner from Dunfermline, Fife, was out with friends from RAF Honington, where he is based.
Although police established early on in the investigation his mobile phone tracked the same route as a bin lorry, the landfill search did not start until March.
Police later revealed Mr Mckeague had been known to sleep in bins during nights out.
Material from the time and place of the serviceman's disappearance was found during the initial landfill search, but he was not found.
In June, Mr Mckeague's girlfriend April Oliver, from Norfolk, gave birth to their daughter Ellie-Louise.