West Midlands Police to issue spit and bite guards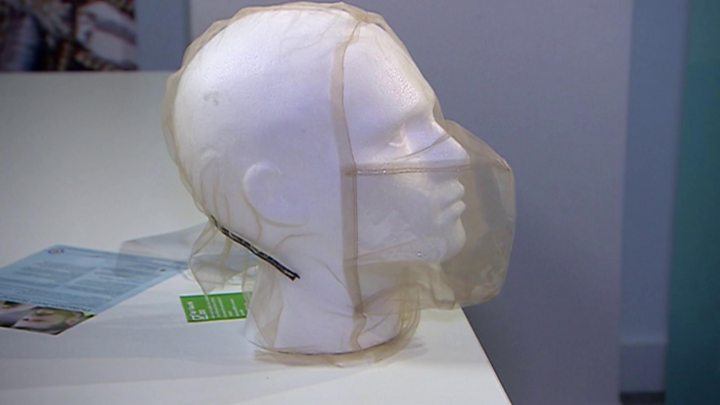 Spit and bite guards will be issued to 4,500 West Midlands Police officers over the next three months, the force said.
The transparent mesh fabric hoods are used to prevent those arrested from spitting or biting officers.
The force said in 2016, 231 officers were spat on, leaving them at risk of diseases such as HIV, hepatitis and tuberculosis.
Campaign group Liberty has said they are cruel and degrading.
See more stories from across Birmingham and the Black Country here
West Midlands Police and Crime Commissioner David Jamieson, said the introduction of spit guards had been a "difficult, but necessary decision" to protect officers.
The force said the guards will protect officers, passers-by and also reduce the level of force officers have to use on a spitting detainee.
'Right decision'
Guards will only be issued after officers have completed training on their safe fitting and they will have regular refresher training, the force said.
They will only be fitted to a person who has already spat or who threatens to spit.
Chief Constable Dave Thompson said the decision had not been "taken lightly".
"Some considerable work has gone into this and on the basis of everything I have seen, I believe this is absolutely the right decision," he said.
Other police forces are already using the guards and the Police Federation has said they "should be available as standard".
Steve Grange, from the West Midlands Police Federation, said officers were being assaulted "day in and day out" and the group had been lobbying the chief constable for some time.