Cornwall 999 team cleared of mix-up with North Yorkshire fire crew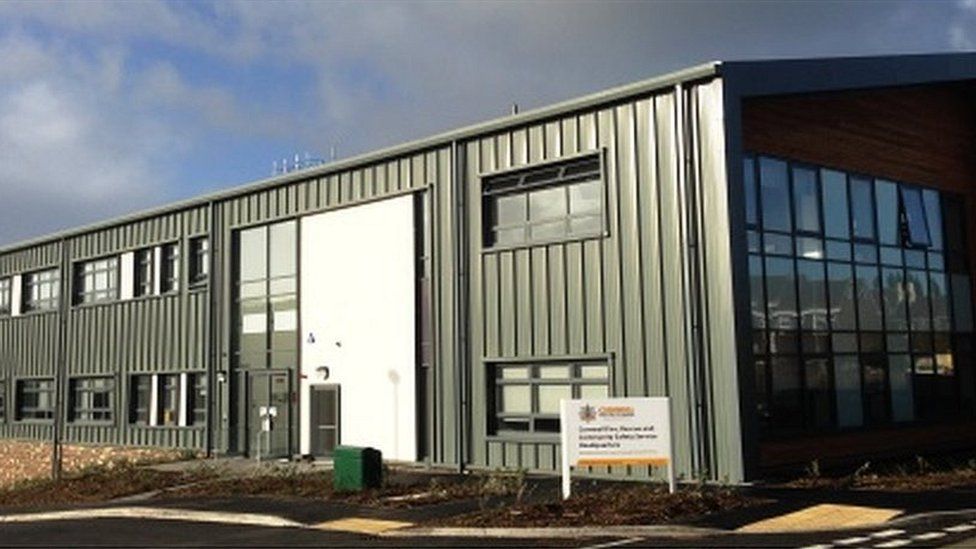 Call operators who sent a North Yorkshire fire crew to the wrong address have been cleared of blame.
The Harrogate crew was wrongly sent two and half miles from where it should have been by Cornwall operators 400 miles away.
North Yorkshire and Cornwall fire and rescue services share control room operations at peak periods.
An investigation found the 999 call from a mobile had dropped out before the operator could get all the details.
Crews attending the car fire at Killinghall, near Harrogate, were delayed 10 minutes as a result of the mix-up.
North Yorkshire and Cornwall control room collaboration
Launched: August 2016
Cost: £3.6m
Cornwall base: Tolvaddon - handles about 10,500 emergency calls per year
North Yorkshire base: Northallerton - handles about 15,000 emergency calls per year
Aim: Exchanging control rooms at peak times
Cornwall Fire and Rescue Service said: "When it is busy other control rooms in the region are likely to be busy, so "by choosing to work with North Yorkshire we are in a better position to be able to have our emergency calls answered during busy times".
North Yorkshire Fire and Rescue Service said: "Cornwall's Control Room will be able to seamlessly receive calls and dispatch resources on behalf North Yorkshire (and vice versa), during busy periods."
The call on 12 April was handled by the Critical Control Centre in Tolvaddon, Cornwall.
The investigation report by North Yorkshire Fire and Rescue Service (NYFRS) said when the Cornwall operator got the call at 11:29 BST the operator "was unable to get an accurate initial location" and "whilst the operator was seeking additional information the call, made from a mobile phone, dropped out for an unknown reason".
The operator sent fire engines to the address and told North Yorkshire control that it was from incomplete information.
Jon Foster from NYFRS said: "This type of event will happen occasionally and is not related to where the call was taken."
Cornwall's control room has been taking calls for North Yorkshire and vice versa during busy times since August 2016.
NYFRS said the "collaborative approach has been working well with over 30 incidents each month being successfully handled via these arrangements".
Related Internet Links
The BBC is not responsible for the content of external sites.