Heroin being cut with deadly tranquiliser, warn police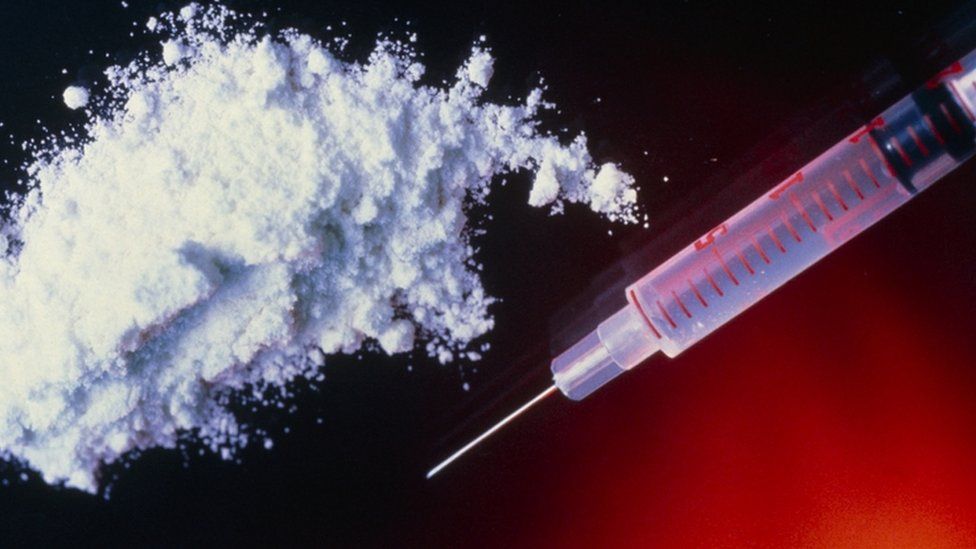 Detectives have warned that "deadly batches" of heroin are being cut with a substance 10,000 times stronger than street heroin.
The alert comes after tests on drugs recovered by officers investigating the deaths of six people in Yorkshire.
The drugs were contaminated with fentanyl, a strong painkiller, and carfentanyl, an animal tranquiliser.
Fentanyl is 100 times stronger than street heroin and carfentanyl 100 times stronger again, police said.
In March, a warning was issued by Cleveland Police after six recent deaths connected to a batch of low grade heroin in Stockton-on-Tees.
Police inquiries are under way to establish the cause of these deaths.
Tests on separate batches of drugs across Yorkshire and Teesside found the contamination, said West Yorkshire Police.
Det Ch Insp Jim Dunkerley said drug users should be "extremely cautious".
Typical symptoms of a fentanyl overdose include slow and difficult breathing, nausea and vomiting, dizziness and increased blood pressure, he said.
Related Internet Links
The BBC is not responsible for the content of external sites.