Police to probe link between 1960s murders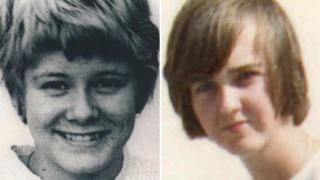 A man arrested in connection with the murder of a 14-year-old girl more than 50 years ago is to be investigated in relation to a second unsolved murder.
Peter Pickering, 79, was arrested on suspicion of the 1965 murder of 14-year-old Elsie Frost in Wakefield.
Det Ch Insp Dave Stopford has told The Sunday Times he is "of interest" to his investigation into the 1964 murder of 13-year-old Anne Dunwell, in Maltby.
Pickering pleaded guilty to killing Shirley Ann Boldy in 1972.
Anne was sexually assaulted, strangled and left naked at the foot of a manure heap while Elsie was stabbed to death in a tunnel beneath a railway line in Wakefield.
Nobody has been convicted of their murders.
Pickering was committed indefinitely to a secure hospital after pleading guilty to the killing of 14-year-old Shirley on the grounds of diminished responsibility.
She was raped, strangled and stabbed on her way home from school in Wombwell, near Barnsley.
Det Ch Insp Stopford, of South Yorkshire Police, said he was interested in Pickering due to his links to South Yorkshire and the "similar nature" of the offences.
He said he would be writing to officers investigating the murder of Elsie Frost.