Southern rail: Labour leader Jeremy Corbyn backs striking drivers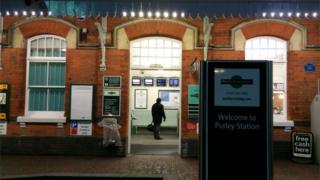 Labour leader Jeremy Corbyn has backed striking train drivers on the Southern rail network, saying he would join a picket line in support of them.
The first of six day-long stoppages this month, held by drivers in the Aslef and RMT unions over who should operate train doors, began at midnight.
Speaking on BBC Radio 4, Mr Corbyn said he believed Southern had "behaved in a terrible manner".
Southern insisted it would not "give in" and "turn the clock back".
Chief operating officer, Nick Brown, said significant investment had been made.
He added: "In putting more people on trains we've given that commitment to the unions that we will roster on-board supervisors to be in front of the passengers... rather than having the guard tucked away in some compartment just opening and closing the doors when those duties can be undertaken perfectly safely [by the driver]."
Mr Corbyn has called on the government to take the franchise back into public ownership.
"The government seem to be more interested in protecting Southern rail despite its appalling service.
"I would want that franchise brought back into public ownership and the public sector.
"After all, we provide the rails, we provide the trains and they make the profits from running them," he said.
What's the Southern rail strike about?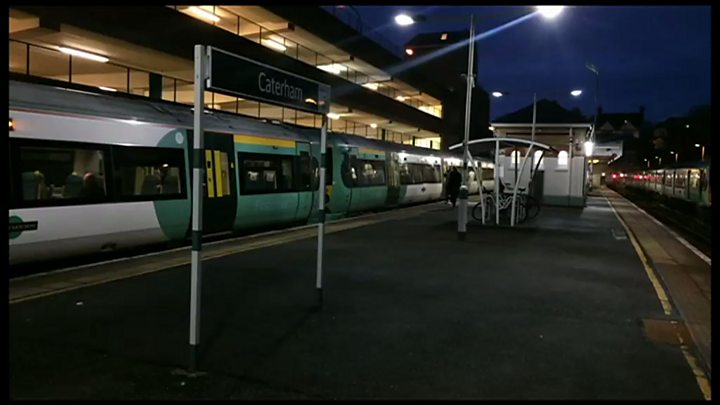 Virtually no services are running on the Southern network, with the strike set to continue into Wednesday and resume on Friday.
Southern said it was able to run a couple of early trains from Brighton to London, crewed by driver managers.
It is also running a reduced service between Caterham and London at peak times.
'Disingenuous, dishonourable, deceitful'
However, passengers have been advised not to attempt to travel unless it was "essential" and to work from home if they could.
Southern warned anyone who did travel to "expect to queue, plan for longer journeys and realise the service will be exceptionally busy".
Aslef said the strike by its members was solid, and it was "up to the company, and the government, to be flexible and to end the misery of commuters".
Mick Whelan, general secretary, said: "The tactics that they've used have been particularly malicious.
"At best they've been disingenuous, dishonourable and deceitful, and at worst they've been spiteful."
On a normal weekday Southern has 2,242 trains timetabled.
About 200 buses and coaches have been taking passengers from eight Southern stations to those run by other operators.
Bradley Rees, from the Association of British Commuters, said: "It's another day of misery for us as passengers.
"You can't describe how frustrating this is... it's not just strike days, but every day with the Southern network."
Transport firms across south-east England have provided buses and coaches to link "key" Southern stations to those of other operators.
These include:
Eastbourne - Hastings
Bexhill - Hastings
Uckfield and Crowborough - Tunbridge Wells
Oxted - Sevenoaks
East Grinstead - Gatwick Airport
Horsham - Dorking
Tattenham Corner - Epsom
Chichester - Havant
Gatwick Express has a reduced half-hourly service. A regular timetable is planned for Thameslink, Southeastern, South West Trains and Great Western.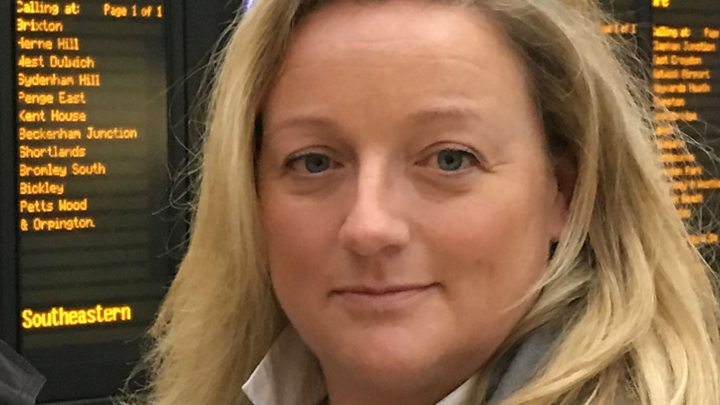 Southern said it had completed its "modernisation", with three-quarters of services now running as driver-only-operated (DOO) trains and conductors converted into "on-board supervisors" who no longer operated doors.
Unions say the change is unsafe. Members also plan to walk out on 24, 25 and 27 January, in the ongoing row about DOO trains.
---
Analysis by BBC transport correspondent Richard Westcott
It is Southern today, but who is next?
This row centres around the ongoing introduction of driver-only controlled trains, and it is an issue that is going to keep rearing up across the country.
Merseyside could be next - they've just ordered new trains that won't have traditional guards on board and the unions are fighting it. Other rail lines could follow.
The unions, the government and Southern know that whoever "wins" this one gets to set the rules for future rail franchises.
There have been calls for ministers to step in and terminate Southern's contract.
But it's hard to see how that would resolve the somewhat binary sticking point. You either have a guard on board every single service, trained to close the doors, or you don't.
---
Have you been affected by the strike? You can share your experience by emailing haveyoursay@bbc.co.uk.
Please include a contact number if you are willing to speak to a BBC journalist. You can also contact us in the following ways: