Emergency staff in music video for cancer patient, 9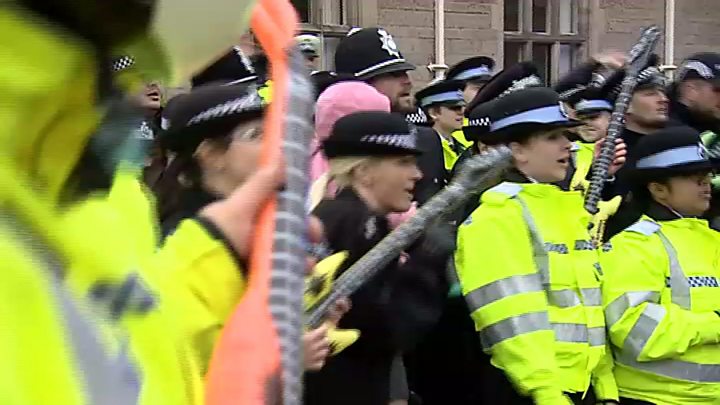 Hundreds of emergency staff members gave up time to make a music video to help a boy who has cancer.
Alex Goodwin, 9, who has Ewing Sarcoma, a rare bone cancer only in children, hopes the video will help a fundraising song reach Christmas number one.
His father Jeff, a Warwickshire police officer, roped in colleagues to help.
Alex and his family are trying to raise £120,000 for proton beam therapy outside the UK, because the NHS may not fund some of his treatment.
He has been sharing his progress with his thousands of followers on Twitter and on his blog.
Alex is currently undergoing hospital treatment but was allowed out for the day to help with the video for the song, Horizon on My Mind, which was written and recorded by his father and friends.
He arrived at the Leek Wootton police headquarters with an escort of motorbike riders and police horses.
Afterwards, he said the horses and the dogs had been his favourite and the experience had been "absolutely wow".
"I think it was absolutely great that everyone was cheering for me out there and everyone cares about me. It was very special," said Alex.
Mr Goodwin said he had felt overwhelmed at the turnout and support.
The record can be pre-ordered and will be released in December.