Your West Midlands Questions answered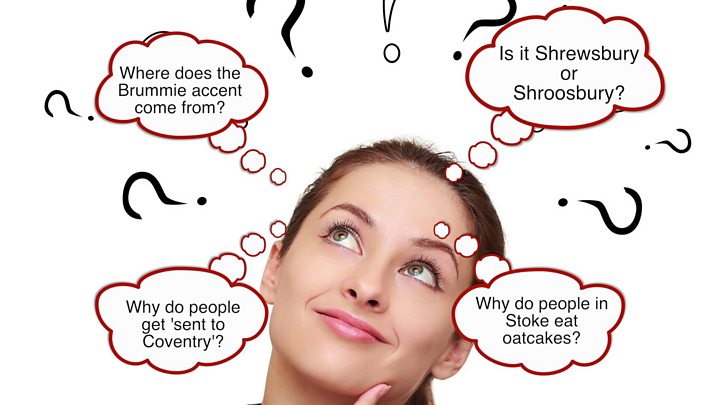 All week you have been using Your Questions to tell us what you have always wanted to know about the West Midlands.
You asked why Coventry is in the West Midlands and not Warwickshire?
You wanted to know the history of a camp of Nissen huts in Shropshire.
We had our first rating round and the most popular question was "Has Birmingham recovered from the 2008 recession?" Here are some of the answers we have come up with for you.
---
Andrew Webb and Don Murphy used Your Questions to ask us to investigate why Coventry is part of the West Midlands.
Mr Webb said: "Why hasn't Coventry been put back into Warwickshire? It feels weird that Coventry shares a lot with Warwickshire but not part of it?"
Mr Murphy asked: "Why is Coventry part of West Midlands and not part of Warwickshire? The map looks weird."
Coventry has operated independently since the Middle Ages but 40 years ago it became part of the West Midlands. Why did the city join the region to its west when it shares all its other borders with Warwickshire?
---
Matthew Morris asked: "What has changed in Birmingham since 2008? Has the city recovered from the recession?"
Birmingham's skyline once stood as a symbol of the 2008 recession with its tall cranes frozen in mid air and new buildings abandoned halfway up.
Eight years on and the horizon is being transformed by gleaming glass skyscrapers standing proud. Birmingham appears to have risen out of the recession, but has the city recovered?
---
Samantha Hill asked: "What are the laws for cycling on pavements?"
She said there was a problem in Worcester with adults riding their bikes where pedestrians walked.
The Highway Code, rule 64, makes it very clear cyclists should not ride on the pavement.
The law goes right back to the Highway Act 1835, which says nobody should "wilfully ride upon any footpath or causeway by the side of any road made or set apart for the use or accommodation of foot passengers".
Obviously this does not apply where there is a cycle lane as part of the footpath.
Keith Edwards, from Worcester Cyclists' Touring Club, said: "I don't like to see people riding on the pavement. It gives real cyclists a bad name.
"Sometimes when there's only the road to ride on and it's narrow and say a big lorry comes you have to nip on to the pavement for safety."
---
John Cosh asked: "Do you know the history of 'The Camp', a number of tin Nissen Huts on the A5 at Limekiln Bank, St Georges?" He said he lived at the Shropshire site in 1945.
Local historian Phil Fairclough has done a lot of work to research the history of camps like this and says this one was originally used to house Italian prisoners of war, but after Italy left the war in 1943 they were gradually released.
He believes the huts at Oakengates were then donated by the Army to local people who had been left without homes and has seen a photograph of one of the families moving in.
Mr Fairclough said: "There was a huge housing shortage after the war, people across the West Midlands had lost their homes in the bombings, ex-servicemen were being discharged and just wandering around with nowhere to live.
"They would end up squatting in the Nissen huts and the Army was fairly sympathetic to this."