The West Midlands: Your Questions answered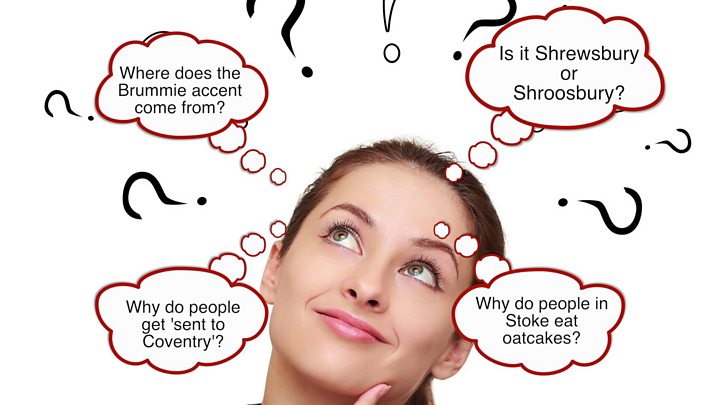 All week you have been using Your Questions to tell us what you have always wanted to know about the West Midlands.
You asked if the identities of Birmingham and the Black Country will survive the West Midlands 'super council'.
You wanted to know about UFO sightings in Shropshire and how Sutton Coldfield got its royal town title.
Here's how we have got on with answering your questions.
---
Nigel Haymen asked us to investigate a mysterious flying triangle which has been spotted in the sky over Shropshire in recent weeks.
These are the latest in a series of unexplained goings on stretching back over decades. Is the county a hotspot for UFO sightings?
---
Mick Freer asked: "Will the proud independent identities of Birmingham and the Black Country survive their merger under the West Midlands Combined Authority?"
The West Midlands 'super council' is taking shape and by spring will have its first elected mayor.
Seven councils have signed up for more power and money from government to work together on region-wide issues like transport and housing.
Will the identities of each authority survive the merger?
---
Jake Edwards Ellis asked: "What triggered Wellington to transition into a market town in 1244 by Royal charter?"
We asked Rob Francis, the chairman of the group which organises the annual Wellington Charter Day celebrations - Wellington H2A.
He explained that many towns held markets before the 13th Century, some of them with royal approval.
But during the reign of Henry III there was a drive to get this formalised and landowners who wanted to levy tolls on merchants had to hold a royal charter for their market.
So Giles of Erdington, the man who owned Wellington at the time, would have written to the king to ask for a royal charter because he wanted to make money from it.
---
Stefan Green asked: "How did Sutton Coldfield become known as The Royal Town of Sutton Coldfield?"
The only way to be bestowed this title is by the current reigning monarch, so in this case it was Henry VIII who made it a royal town in 1528 after it was a royal manor in 1489.
Henry granted the West Midlands area its first Charter of Incorporation which decreed the village should forever be named the Royal Town of Sutton Coldfield.
But why Sutton Coldfield? Though we can't say exactly why it is only a small number of towns to carry the royal title we do know that Bishop Vesey, a native of Sutton Coldfield, close advisor and friend to Henry VIII made the request.
Apparently Sutton Coldfield had "fallen on hard times and Vesey took it on himself to restore the fortunes".
Over the years there have been concerns that the royal title was lost.
In 1660, the charter was renewed by Charles II and only two years ago the government reaffirmed its title again after Conservative MP, Andrew Mitchell, raised the issue in Parliament.
---
An online reader who did not leave their name asked: "Which has the largest population Telford or Shrewsbury?"
The obvious answer to this is Telford but there is a question of how you want to define Telford and Shrewsbury.
At the most recent census, carried out in 2011, Shrewsbury had a population of 71,715 and Telford 138,241.
If you decide to define Telford purely as the Telford parliamentary constituency, then the Shrewsbury and Atcham constituency is larger - 90,856 compared to 102,879.
But that would exclude areas which fall within the Wrekin constituency, which are traditionally considered part of Telford.
And if you want to define Telford as the wider Telford and Wrekin local authority area, then its population is estimated by the Office for National Statistics to be a little over 170,000.
---
Richard Mack asked: "Has Birmingham really got more canals than Venice?"
"Birmingham does actually have more canals than Venice," said Emma Gray, at Visit Birmingham.
"There are 35 miles (56km) of canals within the city, of which most are navigable. This compares to 26 miles (42km) of canals in Venice."