Banker 'corrupted by boys' jollies perks'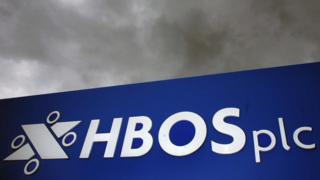 A banker racked up £60,000 on "boys' jollies" using a credit card given to him by an associate in exchange for business loans, it has been claimed.
Lynden Scourfield, who is not on trial, received free travel and use of a credit card organised by David Mills, 59, a court heard.
On Monday, Brendan O'Neill QC claimed Mr Scourfield supervised loans that led to losses of £245m.
He worked at the Halifax Bank of Scotland (HBOS) in Reading, Berkshire.
'Cartier watches' purchased
The accusations were heard at Southwark Crown Court where six people are charged with conspiracy to corrupt, fraudulent trading and conspiracy to conceal criminal property.
David Mills, Michael Bancroft, Mark Dobson, Alison Mills, Jonathan Cohen and Tony Cartwright have pleaded not guilty.
Prosecutors said that between 2003 and 2007, Mr Scourfield abused his role overseeing the supposed recovery of small business customers of the bank throughout the South of England who were in financial difficulty.
In Tuesday's hearing, the jury was told that the banker spent £3,000 on a Cartier watch in Barbados in 2005, and also bought an all-inclusive Mediterranean cruise for Mr Mills, Mr Scourfield and their partners.
Mr O'Neill QC said the banker went on several trips, some of which were clearly "boys' jollies".
Senior HBOS manager Tom Angus, who was Mr Scourfield's direct manager, wrote in a statement: "The very fact that he had a card would place him in an indefensibly vulnerable position.
"If personal usage is on the card, then the suspicion would be that there can only be one reason; that the client wants you to do something in return that may not be in keeping with your duty of care to the bank."
Consultant Mr Mills allegedly arranged for Mr Scourfield to receive free travel at the expense of Bradman Lake Group Ltd (BLG), and gave him access to his American Express card.
Mr O'Neill QC added that the "perks" offered to Mr Scourfield were in exchange for loans which enabled Mills and some of the other defenders to charge high consultancy fees to failing small businesses.
HBOS is now part of the Lloyds Banking Group.
The trial continues.