Pernicious anaemia patients 'self-medicating'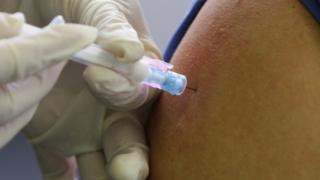 Patients with a vitamin deficiency caused by pernicious anaemia are buying doses abroad as the UK's provision is "not adequate", according to a charity.
Sufferers of pernicious anaemia, which causes memory loss, extreme fatigue and irrational behaviour, receive an NHS vitamin B12 jab every three months.
The Pernicious Anaemia Society (PAS) says patients are needlessly suffering.
Claire McDonald from Reading is one of those who self-medicates so she can have more frequent doses.
'Quality of life'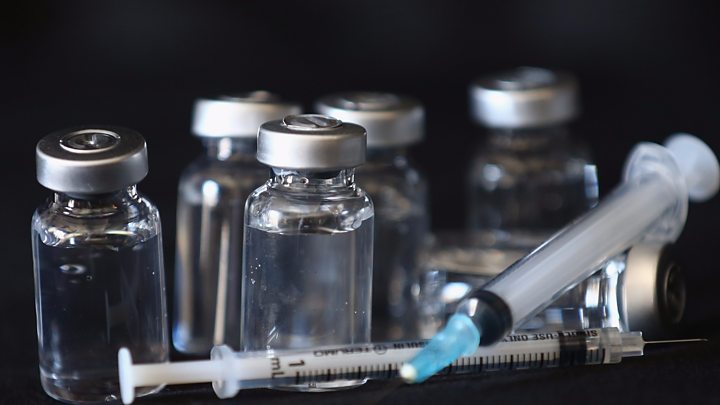 Ms McDonald said: "A maintenance jab every three months wasn't enough for me.
"Within about four weeks of having the jab I would start going downhill again - my memory would go, I would start feeling really tired."
Ms McDonald buys the B12 jabs from Germany.
She said: "I have a real quality of life now, my family have noticed a difference that I didn't realise."
The auto-immune condition causes the release of a protein which absorbs vitamins, meaning that sufferers require top-ups.
The NHS provides jabs every three months after an initial two-week treatment, but the PAS say patients are "needlessly suffering" from side-effects to the condition.
Founder Martyn Hooper said: "The injections were given once a month in the 1960s... that changed to once every three months in the 1980s.
"That works for some, but for many it's inadequate.
"Patients will suffer from the usual side-effects of extreme tiredness, irrational behaviour, mood swings, memory problems."
The British National Formulary, which sets guidelines for the use of vitamin B12 in pernicious anaemia, said the practice was based on the best available evidence base.
The organisation said: "Additional reviews will be undertaken if new evidence comes to light."