Leader of mephedrone gang goes on run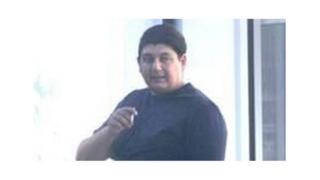 The leader of a gang that sold mephedrone and other drugs is being hunted by police.
Sohail Dawood, formerly of Chipping Norton, is believed to be in India or Dubai after fleeing the UK.
His lieutenant Vishal Nazar, 37, of Danvers Road, Oxford, was jailed for five years last week after admitting a conspiracy to deal methylmethcathinone and ketamine.
But prosecutor David Matthew said Mr Dawood was "plainly in charge".
He is wanted on suspicion of conspiracy to deal methylmethcathinone and ketamine between September 2014 and January 2015.
Now Thames Valley Police has released his photo and confirmed they are working with the Crown Prosecution Service and the National Crime Agency to track him down.
Mr Matthew said it was believed Mr Dawood, who has links to Oxford, had been in close contact with his "henchman" Nazar.
Ciaran Macdonough, of Margaret Road, Twyford, who transported drugs for the group, was given a 16-month suspended sentence.
A third man, James Screeton, of Willes Close, Faringdon, was not sentenced after a failed video link-up with Bullingdon prison. His case was adjourned for two weeks.
Oxford Crown Court heard that police observed Nazar having several meetings with Screeton - in which money, boxes and bags were exchanged - and also found his DNA on a piece of chewing gum.
Screeton in turn had dealings with his courier Macdonough who was stopped by police with 3kg of methylmethcathinone, worth up to £75,000.
The men were arrested following police raids in August 2015 when more than 100 officers executed warrants at seven homes.
Cash, cars and a quantity of suspected drugs were seized, with about 2kg of ketamine found in Nazar's kitchen cupboard.