Sex abuse reports in Thames Valley more than double in five years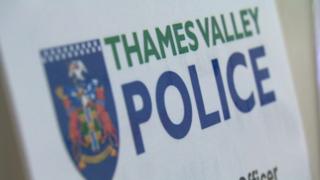 Reports of sex abuse across the Thames Valley have more than doubled in the last five years.
Figures provided to the BBC by police show that more than 1,500 people reported abuse in the region last year.
Police claimed the increase was due to the "Jimmy Savile effect" of people coming forward after high profile abuse cases.
The force said that it can cope with the number of cases with two purpose-built units in Slough and Bletchley.
'I have flashbacks'
Thames Valley Police said that meeting the demand has been "challenging" due to the substantial increase in the number of cases, but it has been positive as more people have been convicted.
The increase in victims coming forward has been put down to high-profile sex abuse cases, such as the Jimmy Savile revelations, which has given some who were abused the confidence to come forward.
Detective Sergeant Fiona Pearce said: "In the wake of Jimmy Savile, figures [of reported sex abuse] have been up massively but we're now in a position where we can bring historical cases to court that happened 10, 20 or 30 years ago."
In the region, there have been a number of high-profile historic cases, including in Oxford.
Most recently, three people were convicted of abusing a girl from the age of 15 for 10 years.
The girl who was groomed while she was in the social care system in 1999, was described as "perfect prey" by Judge Ian Pringle during the sentencing of the perpetrators; Assad Hussain, 35, Anjum Dogar, 33 and Akhtar Dogar, 35.
DS Pearce said that units with specially trained officers (STOs) provide 24-hour coverage for the force and go and speak to victims to provide them with the support they need, which are based in Berkshire and Buckinghamshire.
One person who the force recently helped was Jane, who has waved her right to anonymity to speak about her experience of being sexually abused, and the help she received from the police.
The 56-year-old was assaulted in a graveyard in Slough by Christopher Rode, 30, who was jailed for life last month after admitting to two counts of rape and causing serious bodily harm.
Jane, who was visiting her son's grave in the cemetery at the time, said: "I was a real mess, but the police treated me with dignity and respect.
"They spoke to me, without any airs and graces, and I felt comfortable speaking to them, even though some of the questions they asked were not very nice.
"I have flashbacks, but I'm trying to learn to deal with it as best I can."