County Durham probation services 'promising' but 'need work'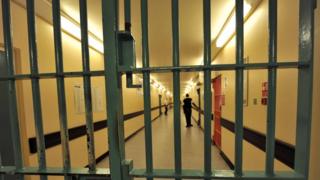 Elements of work carried out by adult probation services in County Durham and Teesside need improving, inspectors have warned.
HM Inspectorate of Probation praised aspects of work by Durham Tees Valley Community Rehabilitation Company (DTVCRC) and the National Probation Service in the region.
However, its report also highlighted areas where improvements were required.
The Ministry of Justice said work was already under way to address concerns.
It is the first report published under the "Quality and Impact" inspections programme introduced in April, which followed changes made to probation services in England and Wales in 2014.
Inspectors found DTVCRC carried out "promising" work on social action projects, but the quality of some core probation work had deteriorated.
'Good morale'
It also found some work by the service, which deals with low-risk offenders, was "insufficiently focused" on reducing reoffending.
Work carried out by NPS, which supervises high-risk offenders, was of good quality but the report criticised the standard of "on the day" pre-sentence reports.
The report added staff morale at both services was generally good and arrangements between them worked well.
DTVCRC chief executive Bronwen Elphick said it was currently reviewing the findings and recommendations of the report.
An MOJ spokesperson added: "Early indications show the performance of the new probation service is continuing to improve and work is already under way to address any concerns.
"The report highlights a number of positive initiatives at Durham, which staff will continue to build on in the coming months."