Christopher Halliwell denies Becky Godden Edwards murder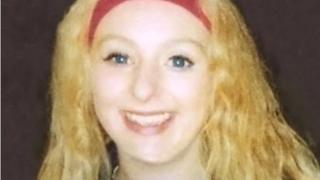 A taxi driver from Swindon has denied murdering a 20-year-old woman reported missing nine years ago.
Christopher Halliwell, 52, of Swindon, appeared via a video link at Bristol Crown Court.
Becky Godden, also known as Becky Godden Edwards, was last seen alive in 2002 but was not reported missing until 2007 as her family believed she was living in the Bristol area.
Miss Godden's body was found in a Gloucestershire field in 2011.
A trial is due to take place in September, with a pre-trial hearing set for July.
The court heard that Mr Halliwell intends to represent himself at the trial.