Missing Hendon couple: Young girl found at relative's home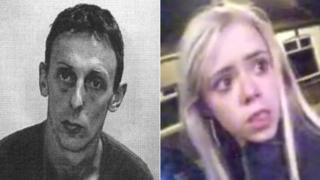 A five-year-old girl who went missing along with a man and a woman for almost a week has been found.
Northumbria Police said the girl had been found at a family member's home in West Yorkshire and is in the care of social services.
Peter Dalby, 37, and his partner Lauren Wilkinson, 24, remain missing. They were last seen on 26 May.
The couple live in Hendon, Sunderland, but are originally from Bradford.