Southampton heroin and crack accused includes boy, 14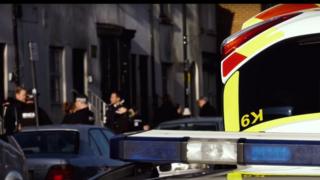 Thirteen people, including a 14-year-old boy, have been charged in connection with dealing heroin and crack cocaine in Southampton.
They were among 18 people arrested in co-ordinated raids in Southampton, London and Liverpool, early on Tuesday.
The youngest is a 14-year-old boy from Surrey, accused of conspiracy to supply heroin and crack cocaine, Hampshire Constabulary said.
Two other under-18s are also among those facing drug dealing charges.
Eight men and women, aged 17 to 41, from Southampton, a 22-year-old man and a 14-year-old boy from Surrey and a 17-year-old boy from London are due to appear before Southampton magistrates in the coming weeks.
The raids, on Tuesday morning, were part of Operation Fortress, which aims to tackle drugs and drug-related violence in Southampton.