Police inspector's cycle track concern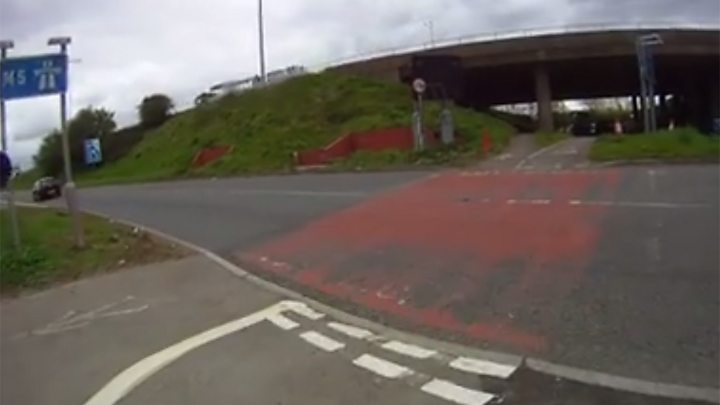 A senior police officer says he "would not put his family at risk" by letting them use a cycle track near Bristol.
Ch Insp Mark Evans was invited to ride from Almondsbury to Aztec West by cycling campaigner Richard Burton.
The path crosses the entry slip road to the M5 and does not have traffic lights for pedestrians crossing.
Mr Burton said recent improvements had made the situation worse. South Gloucestershire Council said the crossing "met national guidance".
But the spokesman conceded it is "not designed for family cycling" and the recommended route for "less confident cyclists" is to use the existing off-carriageway shared use path.
"Our records show that there isn't a problem with accidents involving cyclists at this location," a spokesman said.
Mr Evans, who describes himself as an "experienced cyclist", said in his own view, there needed to be a traffic light system that gives cyclists and pedestrians enough time to cross the road.
"If you are at the points allocated for crossing you can't see the lights [on the roundabout] so you have to make an educated guess as to when it's safe to cross.
"It's a motorway junction so cars are travelling at speed at times."