Payout to Shebbear College sex abuse victims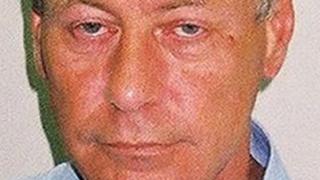 Four pupils abused by a paedophile teacher have received a payout from their former boarding school.
The victims claimed Simon Harris molested them at Shebbear College in Devon where he was a Latin teacher and deputy housemaster in the 1980s.
Harris, of Pudleston near Leominster in Herefordshire, was jailed for 17 years in 2015 for abusing of three of the Shebbear pupils.
The sentence was also for abusing five Kenyan boys between 2002 and 2013.
He had set up a charity in Kenya in the 1990s and used it to lure children to his home with the prospect of education.
The Methodist Independent Schools Trust, which is responsible for Shebbear College, has settled claims by the four former pupils.
The legal action claimed that the Trust was vicariously liable for the actions of Harris, and that it had a duty to protect pupils.
Harris left the school in 1989 as a result of abuse allegations, and set up his charity in the Kenyan town of Gilgil in the 1990s.