Cumbria and Cheshire fire services to share chief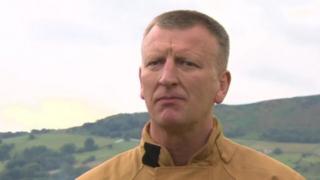 Two fire and rescue services have agreed to share one chief fire officer.
Cheshire fire boss Paul Hancock has now also become chief of Cumbria Fire and Rescue Service.
He said sharing "resources such as this will not only produce savings but also lead to increased resilience and expertise".
Cumbria's former chief officer Jim Onions has retired. Cumbria County Council will pay the Cheshire service £60,000 for Mr Hancock's time.
The local authority said there were already "practical working arrangements" in place between the two services and the move would save money.
Mr Hancock, who earns £151,320, started his fire service career in Cumbria, becoming assistant chief fire officer before leaving to join Cheshire in 2007.
The agreement is to be reviewed after 12 months.