Kiddisave customers left out of pocket 'will not be refunded'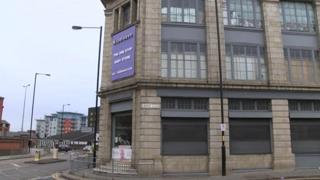 Hundreds of parents who bought cots and pushchairs from a collapsed West Midlands firm will not get any money back, an insolvency firm said.
Walsall firm Kiddisave went into liquidation in November, owing about £500,000 to customers, WP Mayfield insolvency practitioners said.
However, people who paid cash on orders will not get money back, it confirmed.
Kiddisave's owners Anthony and Julie Smith, of Wombourne, Staffordshire, have not commented.
Last year the liquidator said that in 2012 the company was turning over about £5m, but by 2014 this had reduced to £1.5m.
WP Mayfield also said last year the firm owed £786,000 to creditors, of which about £500,000 was owed to customers.
Kay Possart, of WP Mayfield, said there would be hundreds of cash-paying customers who would not get refunds, but she could not be precise.
But, if people had paid by credit card they could expect a refund through their bank, she said.