Police 'named Jamie Reynolds murder trial witnesses'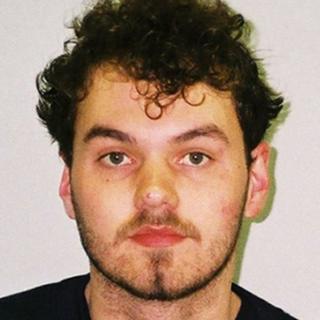 Police allegedly released the names of murder trial witnesses - despite a judge granting them lifetime anonymity.
West Mercia and Warwickshire Police are accused of contempt of court after publishing the names of young female witnesses in the Jamie Reynolds case.
Reynolds was jailed for life for hanging 17-year-old Georgia Williams at his home in Telford, Shropshire.
The forces said the allegation related to the publication of a report into its previous dealings with Reynolds.
A hearing has been postponed and a date is yet to be fixed.
More on this story and updates from Shropshire
The BBC understands the forces, which have formed an alliance, published online a report by Devon & Cornwall Police into West Mercia's previous dealings with Reynolds.
The witnesses' names had not been obscured but the report was later redacted.
A notice from Stafford Crown Court said it would hear "proceedings in respect of an alleged contempt of court against The West Mercia and Warwickshire Police Force arising out of the publication of names contrary to an order of this court made on 19 September 2013 in the case of R v Jamie Reynolds".
Killer had fantasies for other girls
A statement from West Mercia and Warwickshire Police said: "The court hearing has been deferred and we do not yet have details of the date when it will go ahead.
"This is regarding the publication of Devon and Cornwall Police's Independent Investigation report."
At his sentencing, it emerged Reynolds tried to strangle a girl in 2008 in a sexually motivated attack which mirrored Georgia's death in 2013.
Stafford Crown Court heard he had also altered photographs of girls he knew to include sex acts and nooses around their necks.
Mr Justice Wilkie told the court how Reynolds drove into a parked vehicle belonging to a girl who had spurned his advances in August 2011.
Three months before he murdered Georgia he also locked another girl in his house until she threatened to climb out of a window.
The judge ruled it would be contempt of court for the names of any of these witnesses to be made public.
Only one witness, Jadine Dunning, had her anonymity lifted to speak out about how police did not tell her Reynolds had altered images of her.