Lucas Piazon: Sex assault charge against Chelsea player dropped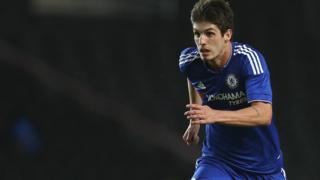 A police investigation into an alleged sexual assault by a Chelsea and Brazil forward in Canada has been stopped after the charges were dropped.
An arrest warrant was issued in October for Lucas Piazon, 21, who is on loan at Reading, and his Brazilian team-mate, goalkeeper Andrey da Silva Ventura, 22.
It was claimed a sexual assault took place during the Pan-Am Games in July.
The allegation against Mr Piazon was withdrawn on Tuesday, but his team-mate is still being investigated.
A spokesman for the Toronto Police said: "The charges against Lucas Piazon were withdrawn by the crown attorney.
"The charges against Andrey da Silva are still outstanding."
The complainant is a 21-year-old woman, Toronto Police said. Mr Ventura plays for Botafogo in the Brazilian Serie B.
Mr Piazon has scored two goals in eight games for Reading this season.