Cheshire West and Chester council tax rise 'to help meet £13.7m shortfall'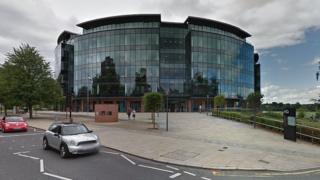 Cheshire West and Chester Council plan to raise council tax by 3.99% to help meet a £13.7m shortfall.
A council report said the increase will generate £5.6m and "pave the way" to becoming financially self-sufficient.
A public consultation on how to achieve cuts has been held and the Labour-led council make a final decision on the budget in February.
Councillor David Armstrong, responsible for finance at the authority, said it was an "extremely challenging budget".
The consultation, which proposed ways of balancing the budget, found people did not want library closures or parking charge increases, but were in favour of the development of solar farms on brownfield land.
'Easy option'
Mr Armstrong said the council would "keep people informed as we have to make some very difficult and tough decisions".
Conservative Mike Jones, who led the council until losing control in last year's elections, said the increase was an "easy option".
He said he would prefer the council to "continue the progress of our public service transformation, by reducing waste, bureaucracy and inefficiency".
The planned rise is the maximum allowed without triggering a referendum.
Previously, the limit was 1.99%, but Chancellor George Osborne increased it to allow councils to levy a "social care precept" of up to 2%, which must be spent on adult care.