Southern Health: CQC to investigate after patient deaths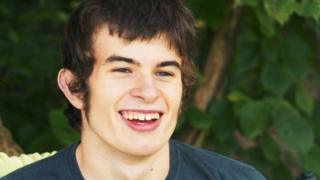 The Care Quality Commission (CQC) is reviewing investigations into patient deaths by Southern Health NHS trust.
The watchdog said the move follows a report commissioned by NHS England that highlighted a failure to investigate hundreds of deaths.
The report was ordered after Connor Sparrowhawk, 18, drowned in a bath after an epileptic seizure while a patient in Oxford.
The trust has apologised for failings and claimed systems have improved.
Deputy Chief Inspector of Hospitals Paul Lelliott said the CQC would look in particular at how the trust is implementing changes ordered after the report was published.
He added: "The trust was criticised for failing to engage properly with families.
"As part of this inspection we will seek to hear from patients and carers about their involvement in investigations and any communications they have had with the trust."
'Failure of leadership'
The independent report, published in December, said the deaths of mental health and learning-disability patients were not properly examined between April 2011 and March 2015.
It blamed a "failure of leadership" at the foundation trust.
The report was ordered after an independent inquiry said Connor Sparrowhawk's death had been preventable, and an inquest jury found neglect by the trust had contributed.
The trust covers Hampshire, Dorset, Wiltshire, Oxfordshire and Buckinghamshire and provides mental health services to about 45,000 people.
Lesley Stevens, medical director at the trust, said: "We are working closely with inspectors, and will continue to do so to ensure we make any improvements that are needed."
The CQC's report will be published in the spring.