Care home death inquest told of 'repeated mistakes' giving medicine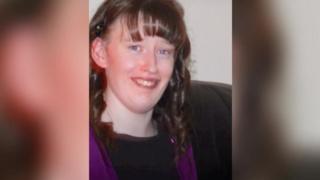 Repeated mistakes over medication given at a care home where a young woman with autism and epilepsy died have been outlined to an inquest into her death.
Sarah Davies, 24, from Cheadle Hulme in Manchester, died at the Tarry Hill home in Derbyshire in November 2013.
Her family said it had concerns about the quality of her care and were considering moving her shortly before she died.
The inquest heard Derbyshire County Council shared similar concerns.
Wrong doses
Philip Stephenson, a member of Derbyshire's safeguarding board, told the hearing of "multiple" errors in the way medicines were administered at Tarry Hill.
Medicines were given to the wrong people, or at the wrong time or in the wrong doses and mistakes were recurring repeatedly, he said.
In July 2013 the home, in New Mills, was barred from taking in any new clients.
Things improved at the home but then declined again.
It was again barred from taking new clients in October 2015 - and currently remains suspended.
Mr Stephenson acknowledged a new manager, Kaye Paul, had made improvements but the suspension would only be lifted if those improvements were maintained.
Ms Paul told the inquest there was new staff and increased training and changes had been made to procedures for the administration of medication.
At the time of Ms Davies's death pathologist Andrew Hitchcock concluded she died through a sudden death in epilepsy.
However, at the inquest Mr Hitchcock said he had changed his mind.
He admitted he had not sent away samples of her brain for further analysis and said he now considered the cause of her death to be unexplained.
The case was originally handled by the Derbyshire Coroner but was taken up by the Stockport Coroner in September last year.
The Coroner, Joanne Kearsley, will deliver her conclusion next Wednesday.