West hospitals on 'black alert' for second day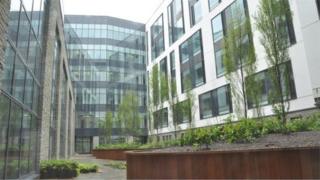 Hospitals in the West remain on "black alert" for a second day after being overwhelmed by demand on services.
Bristol Royal Infirmary, Bristol Royal Hospital for Children, Weston General, Southmead and Yeovil District, declared the highest level of alert on Tuesday.
Yeovil District Hospital has since been downgraded to "red alert" - one level below black.
The situation is being blamed on too many people coming to accident and emergency departments "unnecessarily".
Patients are being asked to use the A&E department only if it is urgent.
Taunton's Musgrove Hospital and Bath's Royal United hospital both remain on a "red alert".
What is a black alert?
The NHS uses a national internal alert system based on the colours green, amber, red and black to rank how busy a local health and social care system is
Black alert status occurs when a hospital cannot cope with the number of people coming into the accident and emergency department because too few people are being discharged
It effectively means the hospital does not have enough bed capacity to cope