Plan for £5 rise in council tax for West Midlands Police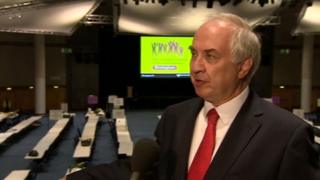 Plans for a £5-a-year rise on the part of council tax that goes to West Midlands Police have been announced.
The policing precept for a Band D property would rise to £111.55 under the proposals; a 4.6% increase.
Police and crime commissioner David Jamieson said cuts in service would be "inevitable" if the precept was frozen.
Mr Jamieson, who is responsible for setting it, said the precept was the "second lowest in the country" and the planned rise was less than 10p a week.
Updates on this story and more from Birmingham & Black Country
The Labour commissioner has launched his budget consultation for 2016/17, which will run until 29 January.
The planned increase on the precept would allow the force to "maintain its services", Mr Jamieson said.
He said that if frozen, West Midlands Police would lose out on about £3.3m a year, which would have a "significant impact on policing".
"The government have made it clear that to cover their reduction in police funding they expect PCCs to increase council tax precept by the maximum amount," he said.