Trunki and Kiddee Case in court over design dispute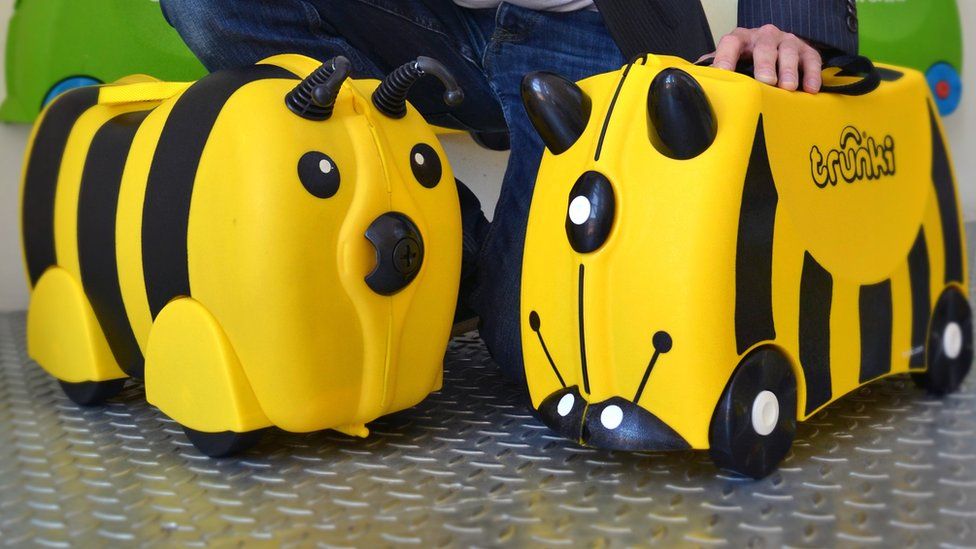 A design fall-out between children's ride-on suitcase sellers has reached the highest court of appeal in the UK.
Magmatic, which created Trunki suitcases, is claiming rival firm PMS International has infringed on its design rights with its Kiddee Case.
Both companies sell a variety of ride-on suitcases which are decorated to look like animals or insects.
They will deliver a ruling at a date yet to be fixed.
A lawyer specialising in design and patent litigation said the case between Bristol-based Magmatic and PMS International, which has its headquarters in Basildon, Essex, was "interesting and important".
"Registered design cases rarely if ever reach the Supreme Court," said Richard Willoughby, a partner at law firm D Young & Co.
"The outcome of this case is eagerly awaited by businesses and practitioners alike."
Related Internet Links
The BBC is not responsible for the content of external sites.