Hundreds lose jobs as ATC Lasham enters administration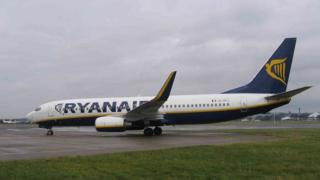 Hundreds of people have lost their jobs after an aircraft maintenance company went into administration.
ATC Lasham has announced that 309 of its 373 staff - based in Lasham, Hampshire, and at Southend Airport - have lost their jobs.
Director of the air firm Nicolas Cook said the reason was "a significant lack of work going forward".
He added: "We would like to thank all the workforce for the constant support and hard work over the years."
In Lasham 165 people lost their jobs out of a total of 216 employees, and 144 people from the 157 workers at the Southend site were made redundant.
Administrators Grant Thornton said the company made a loss during the last financial year, when its turnover was £46.6m.
'No alternative'
In a statement the administrators said following the normal reduction in work over the summer months, orders failed to increase to fill the winter program for 2015/16.
This left the aircraft maintenance firm seeking additional investment into the business, but administrators were called in after the discussions proved unsuccessful.
The busines, which started in 1994, has kept on some employees to deal with administrative matters.
Nigel Morrison, advisory partner at Grant Thornton, said: "The current outlook and forecast cash flow requirements have left the directors with no alternative.
"We will be urgently reviewing options and seeking ways to minimise the potential disruption that may be caused to customers."