Norfolk and Suffolk probation cuts letter sent to staff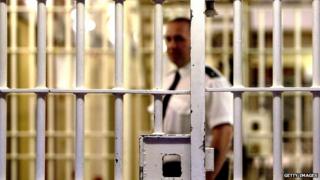 Hundreds of Norfolk and Suffolk probation office staff have been sent letters asking them to consider taking a voluntary severance package.
Private firm Sodexo won the contract to monitor low and medium-risk offenders in those counties in December 2014.
Union Napo said the plan to reduce the number of staff by 82 would make it difficult for the probation service to "protect the public".
Sodexo said due to the consultation it would be "inappropriate to comment".
In a letter leaked to the BBC, Sodexo it wanted to cut the number of staff to 133 posts. At present it employs 215 people.
'Morale rock bottom'
A Sodexo Justice Services spokesperson said: "We have shared details of a voluntary severance offer and our proposed staffing levels with employees at Norfolk and Suffolk Community Rehabilitation Company (NSCRC). Given that we are formally consulting on plans, it would be inappropriate to comment further at this stage."
Rob Palmer, branch chair of probation staff union Napo, said morale was at "rock bottom" with staff already stretched with their present workload.
He said: "It is going to be increasingly difficult for the probation service to protect the public - with far fewer staff monitoring more and more offenders."