In pictures: Lightning and hail storms across northern England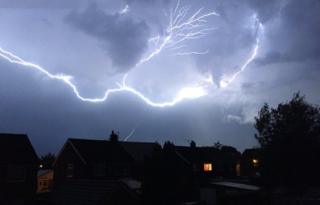 Storms have swept across northern England in the wake of what for many places was the hottest July day on record in the UK.
Up to 40,000 properties in the north-east were left without power after the violent storms struck.
Some properties have been damaged by lightning and vehicles were hit by golf ball-sized hailstones.
Here is a selection of photos shared by BBC News readers and viewers.