Crawley rape crisis centre opens 'to offer expert help'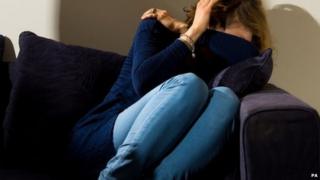 A rape crisis centre has opened to bring expert support to sex attack victims in Surrey and Sussex.
The Rape and Sexual Abuse Support Centre in south London has set up the new unit in Crawley.
Yvonne Traynor, chief executive of the London centre, said a new unit was needed to fill gaps in the support network across the two counties.
The new centre has been based on its south London counterpart and is an anonymous woman-only centre.
Ms Traynor said it would offer specialised counselling, advocacy, education and outreach services.
The advocacy service provides support to victims thinking of reporting abuse to police and those who are dealing with the criminal justice system.
"Hard-to-reach" groups such as women in the travelling community and from some ethnic minorities will be supported by the outreach service, along with women working in the sex industry.
The street address for the centre is being kept confidential to protect anonymity of clients and staff. People who need support should call the helpline.